Firefighter survives massive explosion in Fairfax County
FAIRFAX COUNTY, Va. - Firefighters in Fairfax County survived an explosion while responding to a utility emergency in Bailey's Crossroads. 
The fire crews were sent to the 3800 block of South George Mason Drive around 3 p.m. Tuesday.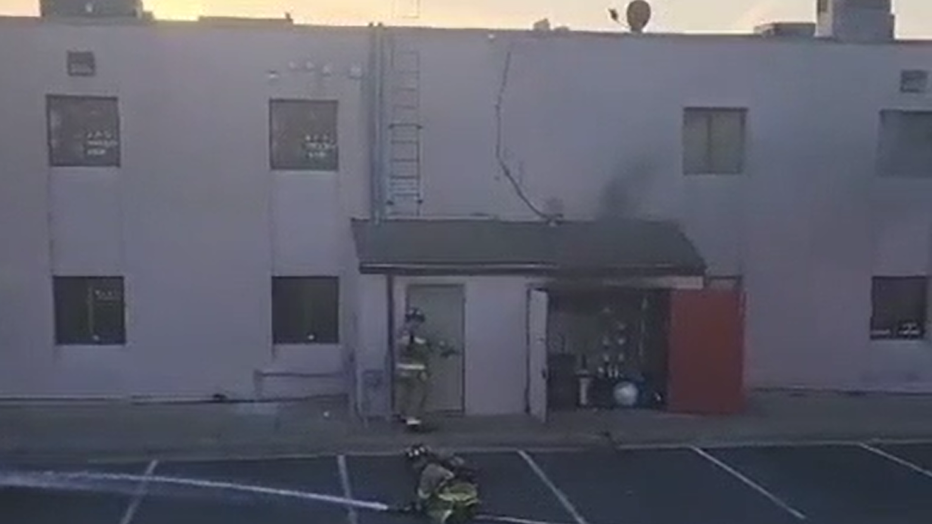 Video of the incident shows the blast happening shortly after a Fairfax County firefighter opens a door. 
The Fairfax County Fire and Rescue Department said the firefighter closest to the blast is okay. 
The department released a statement Tuesday night, saying, "Firefighters put their lives on the line every day to protect the lives and property of Fairfax County."
Watch the video below: