Female giraffe calf born at Sacramento Zoo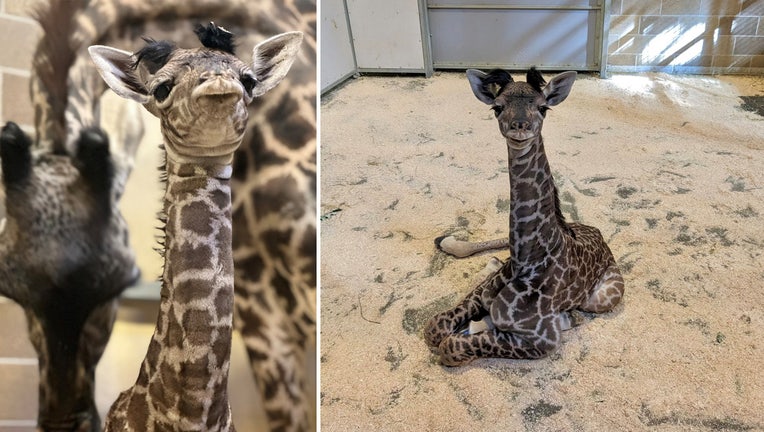 article
SACRAMENTO, Calif. - It's a girl! A baby giraffe is the newest member of the Sacramento Zoo in California.
Zoo officials said the little one was born to mom, Shani, on Sunday afternoon.
When zookeepers noticed signs of an impending birth last Wednesday, they moved Shani into the giraffe barn's maternity stall to be monitored.
RELATED: Mugshot of police K-9 accused of 'stealing' officer's lunch goes viral
"Although animal care and veterinary teams were suspicious that she might still be pregnant, just not on her original timeline, there were no definitive signs until very recently," the zoo wrote.
Veterinary staff said Shani's calf is healthy and nursing well from her mom. The pair will spend the next several weeks bonding, and are enjoying time together inside the barn where they are "happy and warm."
WATCH: Video shows Michigan volunteers removing Halloween bucket stuck on deer's head for '2 weeks'
The still-unnamed calf's official public debut date is dependent on her and her mother's health and welfare, the zoo said.
The new arrival is the 21st calf born at the Sacramento Zoo, going back to 1954 when giraffes were first housed at the facility, officials said.