Escaped husky leaves behind mess after 'party' at shelter, employees say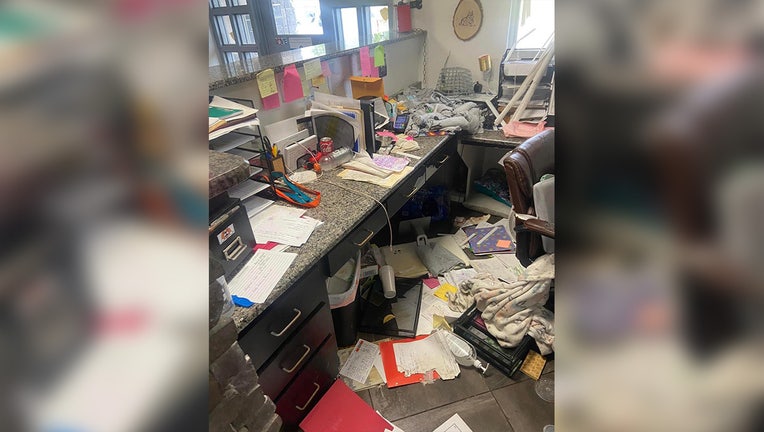 article
Talk about a literal party animal. 
One husky took advantage of a "home alone" situation and decided to have his way at a shelter after he escaped from his enclosure. 
Titan, a 4-year-old male husky, was surrendered by his owner on May 15 and left quite the first impression during his first night's stay at the Colbert County Animal Shelter in Tuscumbia, Alabama. 
After the shelter employees went home for the evening, Titan managed to escape from his enclosure and decided to have some fun and left behind quite the mess for the employees the next day. 
Photos of the aftermath shared by the shelter showed a pretty chaotic scene, as well as an absolutely guilt-free Titan waiting for them at the front door.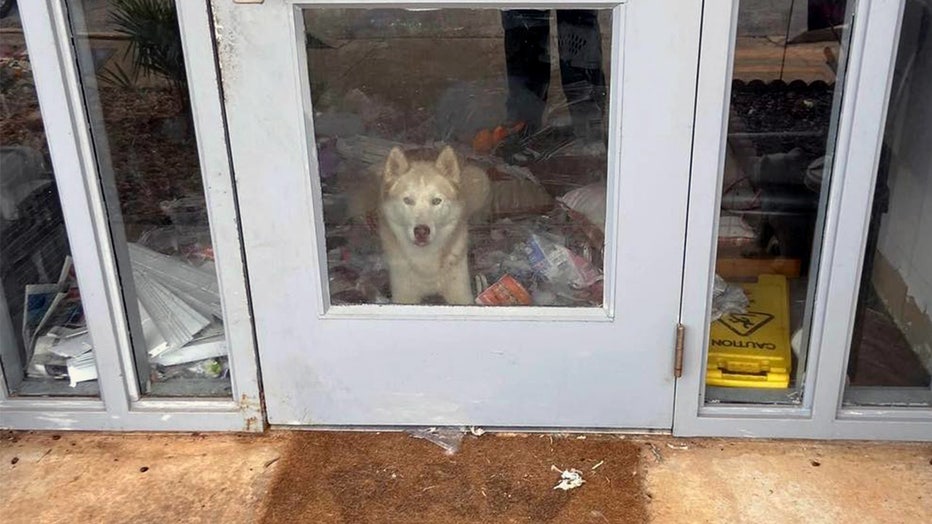 Titan waiting for employees after a night of "partying."  (Charles Speegle/Colbert County Animal Shelter)
The blinds on the window were torn apart, papers were strewn about and there were even still images shared from security camera footage showing Titan taking free rein of the front desk area. 
Titan managed to destroy a computer and actually let two other dogs loose at the shelter.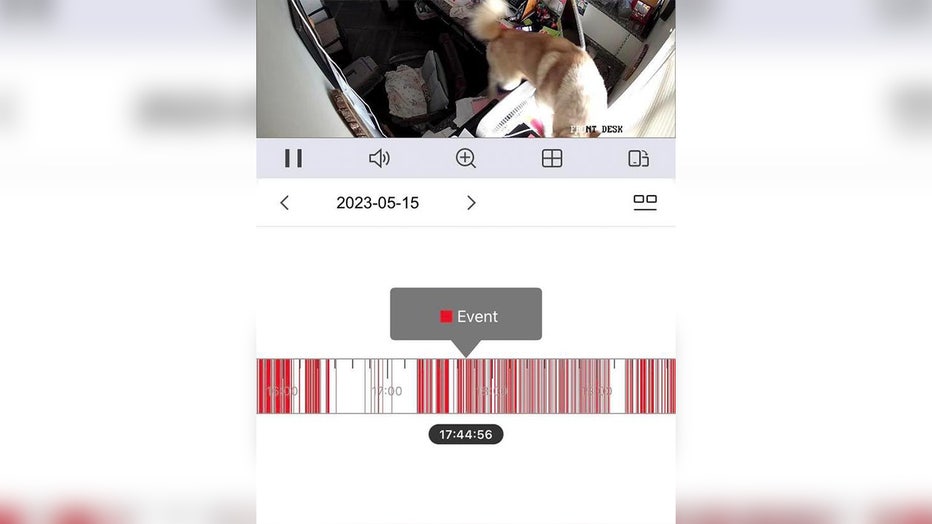 Security camera video alerting employees to an "event" after Titan's night of fun. (Charles Speegle/Colbert County Animal Shelter)
"The employees joked about it even though it was a mess. They all came together and cleaned it up. Took about four hours," Charles Speegle, director at the shelter, told FOX TV stations. 
Titan, for the most part, is a well-behaved dog and interacts well with other dogs, Speegle said. 
More of Titan's mess.  (Charles Speegle/Colbert County Animal Shelter)
And despite the mess the furball left behind, he was actually adopted after just one day at the shelter. 
This story was reported from Los Angeles.