Elon Musk says SpaceX using Starlink to aid Maui wildfire recovery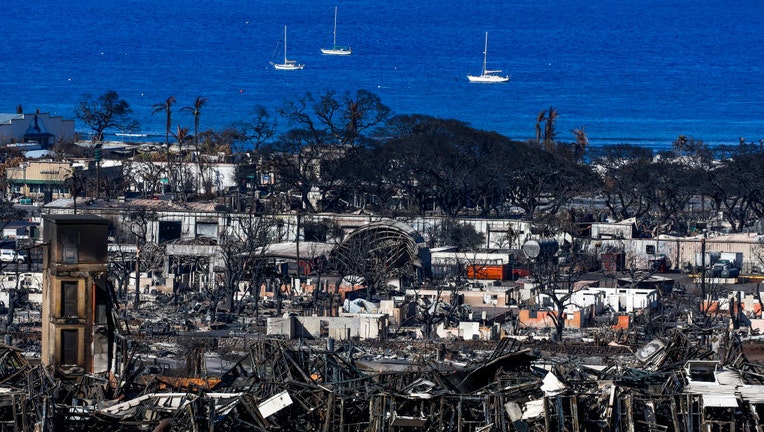 article
Billionaire Elon Musk said Wednesday that two companies he founded, SpaceX and Tesla, are contributing to relief efforts in Hawaii following the deadly wildfires that devastated Maui and the town of Lahaina.
Musk said in a post on X, the social media platform formerly known as Twitter, that the two companies are "doing our best to be helpful to Hawaii" — including through the deployment of SpaceX's Starlink satellites to help restore internet connectivity to the beleaguered community.
Starlink wrote on X that it has "shipped and distributed more than 650 kits to 40+ organizations on the island supporting recovery efforts." One of those organizations is Red Lightning Disaster Relief, which said in a LinkedIn post on Tuesday that it bought 20 Starlink systems and has begun setting them up.
Starlink provides internet service to users on the ground through a constellation of satellites in low Earth orbit, and Starlink kits include pre-connected equipment that can be installed or mounted near ground level to establish a connection and begin providing internet service.
GOFUNDME FUNDRAISERS FOR MAUI WILDFIRES DRAW OVER $30 MILLION IN CONTRIBUTIONS
The Maui wildfires are the deadliest that have occurred in the U.S. in more than a century. County officials said late Tuesday that the death toll had risen to at least 106 people, while about 1,300 remain missing as search efforts continue.
More than 2,200 structures — including many homes and businesses — were destroyed in the wildfires while other critical infrastructure providing electricity, water and cell service also sustained damage.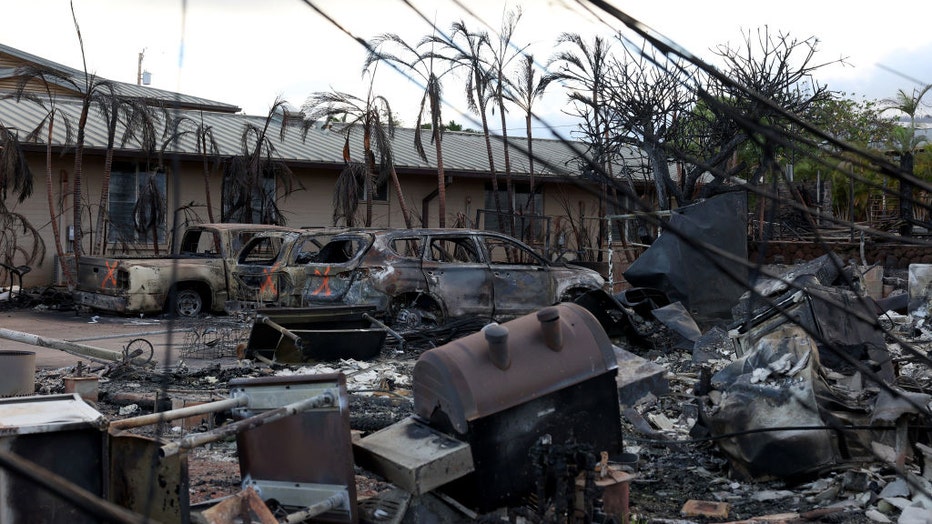 Burned cars sit in front of a home that was destroyed by a wildfire on August 16, 2023 in Lahaina, Hawaii. (Photo by Justin Sullivan/Getty Images)
A preliminary estimate by Moody's Analytics puts the economic cost of the disaster at between $3.5 billion and $7 billion, a figure that includes both property damage and lost output.
DEADLY MAUI WILDFIRES INFLICT MULTIBILLION-DOLLAR BLOW TO HAWAII'S ECONOMY
Tesla didn't immediately respond to a request for comment on the company's contributions to relief efforts.
Several Tesla Owners Clubs, which are communities of Tesla enthusiasts who advocate for the company, have announced their own relief efforts.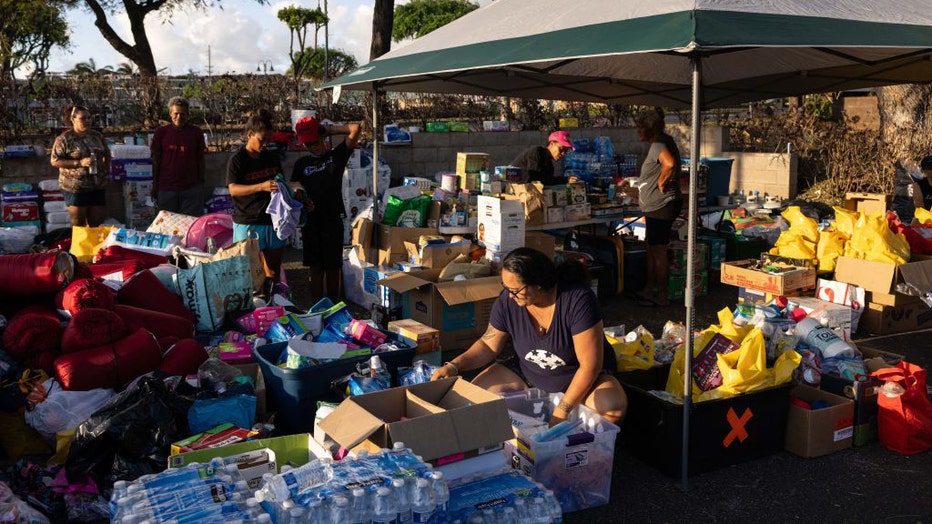 Volunteers sort out donations for those affected by a wildfire, at a parking lot in Lahaina, western Maui, Hawaii on August 12, 2023. (Photo by YUKI IWAMURA/AFP via Getty Images)
Tesla Owners Club Hawaii posted on X about several organizations in Maui that are actively supporting those affected by the wildfires, including the Maui Food Bank, Red Cross, Salvation Army and United Way's Maui Fire Relief Fund.
Additionally, the Tesla Owners Silicon Valley Club said on X that it's partnering with King's Cathedral Maui, a Christian church based on the island, on relief efforts.