Ecuadorian presidential candidate Fernando Villavicencio shot, killed at campaign event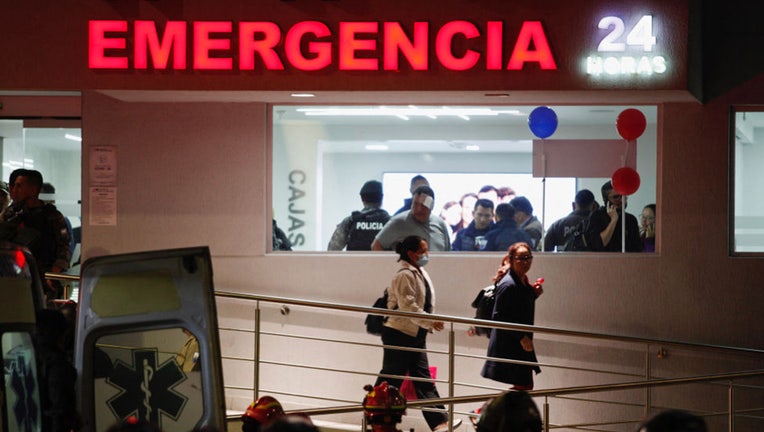 article
QUITO - An Ecuadorian presidential candidate known for speaking up against corruption was shot and killed Wednesday at a political rally in the capital, an attack that comes amid a wave of startling violence in the South American country.
President Guillermo Lasso confirmed the assassination of Fernando Villavicencio and suggested organized crime was behind his slaying. Villavicencio was one of eight candidates in the Aug. 20 presidential vote, though not the frontrunner.
"I assure you that this crime will not go unpunished," Lasso said in a statement. "Organized crime has gone too far, but they will feel the full weight of the law."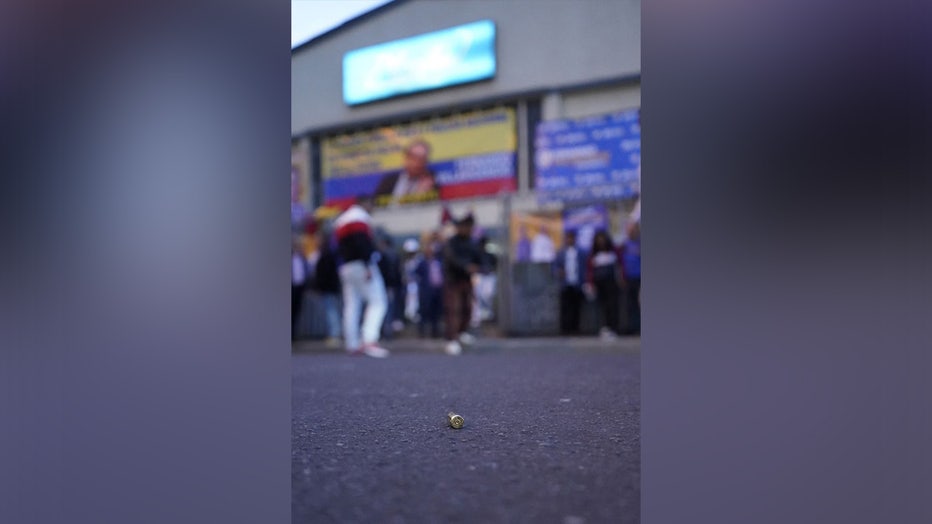 View of a bullet casket outside the building where Ecuadorian presidential cadidate Fernando Villavicencio was holding a rally in Quito, on August 9, 2023.  (STR/AFP via Getty Images)
The killing comes as Ecuador is rattled by rising violent killings and drug trafficking.
Videos on social media appear to show the candidate walking out of the event surrounded by guards. The video then shows Villavicencio entering a white truck followed by gunfire.
The politician, 59, was the candidate for the Build Ecuador Movement.
Patricio Zuquilanda, Villavicencio's campaign adviser, told the Associated Press the candidate had received death threats before the shooting, which he had reported to authorities. He called on international authorities to take action against the violence, attributing it to rising violence and drug trafficking.
"The Ecuadorian people are crying and Ecuador is mortally wounded," he said. "Politics cannot lead to the death of any member of society."
Other candidates echoed Zuquilanda in their demands for action, with former vice president Otto Sonnenholzner saying in a news conference, "We are dying, drowning in a sea of tears and we do not deserve to live line this. We demand that you do something".
Villavicencio was one of the most critical voices against corruption, especially during the government of former President Rafael Correa from 2007 to 2017. He filed many judicial complaints against high ranking members of the Correa government, including against the ex-president himself.
Early accounts show that several others were injured in the attack, though authorities did not confirm how many.
He was married and is survived by five children.