Drugmaker Akorn goes bankrupt, recalls medicines for people, pets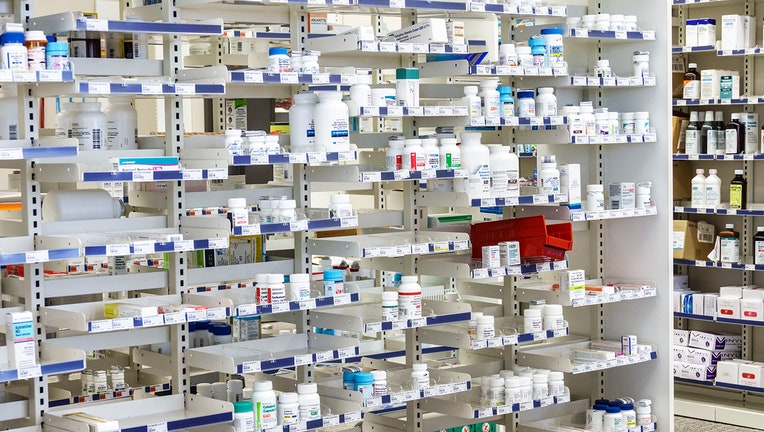 article
GURNEE, Ill. - Akorn Operating Company announced it is shutting down all operations and recalling both human and animal pharmaceuticals after it filed for Chapter 7 bankruptcy in February. 
In a company announcement, published Wednesday by the U.S. Food and Drug Administration, Akorn said the company had ceased and shut down all operations and terminated all of its employees at all domestic U.S. sites. 
They also said the Akorn Trustee is initiating a voluntary recall of various human and animal products as a result of the closures and therefore will be discontinuing its Quality activities of these marketed products. 
"The discontinuation of the Quality program means the company will not be able to support or guarantee that the products will meet all intended specifications through the labeled shelf life of the product," the drug manufacturer wrote. "Further distribution or use of any remaining product on the market should cease immediately."
Akorn said the discontinuation of the Quality program would result in the company's "inability" to assure that products meet the identity, strength, quality and purity characteristics that they are purported or represented to possess.
More than 70 human products have been recalled and were previously distributed nationwide to wholesalers, retailers, manufacturers, medical facilities, repackagers and through the Internet to consumers. The full list of human recalled products is available here. Veterinary products that were recalled are also available here.
The Illinois-based pharmaceutical company noted that it has not received any reports of adverse events related to this recall.
Akorn said it is notifying its distributors and is requesting they further notify their customers and consumers. Akorn is also requesting the destruction of any recalled products.
In February, Akorn Operating Co. abruptly closed all of its operations, including its out-of-state locations in New Jersey, New York and Switzerland, and laid off hundreds of workers.
Experts say that the liquidation of Akorn may put further strain on pharmacies and hospitals that are already managing a variety of drug shortages. 
The company developed, manufactured and marketed a wide array of branded and generic prescription drugs, including medication like Albuterol, as well as eye drops, injectables, and others, according to its website. It also developed drugs for animals.
Specifically, its Illinois facility was licensed to make liquid albuterol, which is used by hospitals for nebulizers, a small machine that turns liquid medicine into a mist that can be easily inhaled, according to the Washington Post. 
The closure of that facility leaves only one remaining U.S. supplier of liquid albuterol, supply chain analysts and executives told the news outlet, while another pharmacy supplier was rushing to build a second supply.
Profit margins are lower on many generic drugs, compared to their brand-name counterparts, and as a result – they have fewer manufacturers, experts told the Washington Post. If one manufacturer closes or fails to pump out its normal supply, the effect can be more noticeable.
Prior to Akorn closing its facilities, the company had already stopped shipping out its 20-milliliter bottles of liquid albuterol, the Washington Post reported, citing Premier, a group purchasing organization (GPO) for major U.S. hospitals.
Premier said Akorn's closures could prolong the shortages into 2023.
For its part, the FDA acknowledged that the closure of any drug manufacturer can impact the availability of the products they produce.
RELATED: Albuterol factory closure prompts concerns over ongoing asthma drug shortage
"The FDA recognizes the impact that reduced availability of certain medicines may have on health care providers and patients," the agency said in a statement to FOX Television Stations. "The FDA is reviewing all drugs affected by this closure and is working with the other manufacturers to understand the supply nationwide." 
The agency added that if the approved manufacturers cannot meet market demand, it will add any additionally affected medicines to its shortage list and "continue working to resolve or lessen the impact of those shortages using all the tools we have available."
This story was reported from Los Angeles. Kelly Hayes contributed.