Drake hit by phone on opening night of 'It's All a Blur' Tour
CHICAGO - Four-time Grammy-winner Drake is the latest artist to be hit by an object thrown on stage while performing in Chicago on Wednesday.
Drake joins a growing list of performers who have had objects thrown at them on stage: Bebe Rexha, Kelsea Ballerini and Pink to name a few.
In a video by Jordyn Smith, at the opening show of his All A Blur Tour, the Canadian rapper can be seen glancing down at his arm after being hit by a flying phone. 
Drake then continues singing without acknowledging possibly being hit.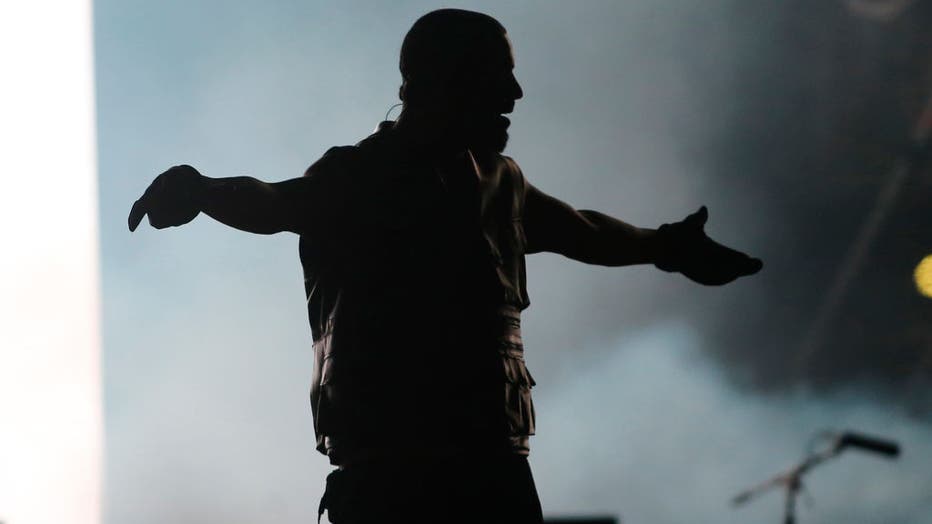 Drake performs during day two of Lollapalooza Chile. (Photo by Marcelo Hernandez/Getty Images)
RELATED: Bebe Rexha drops to knees after being hit by phone during NYC show; suspect facing felony charges
This comes two weeks after pop star Bebe Rexa received stitches and a black eye after she was hit in the face by a phone thrown on stage while performing in New York.
Adele weighed in on the trend earlier this week while onstage during a show in Los Vegas saying: "Have you noticed how people are forgetting f***ing show etiquette… stop throwing things at the artist."
"I f---ing dare you. Dare you throw something at me and I'll f---ing kill you," she cautioned the crowd while toting a T-shirt gun in her arms and firing it off into the audience with gusto.
Drake has yet to publicly respond to the incident.
Storyful contributed to this report.