Nearly 150 dogs found dead in animal rescue founder's backyard
MANTUA, Ohio - Nearly 150 dogs were found dead last week in the backyard of a woman who co-founded an Ohio animal rescue.
According to local reports, Barb Wible, co-founder of Canine Lifeline animal rescue, collapsed in a home in Parma, Ohio, on June 2. When first responders arrived, they found dead and neglected animals at the home.
That led investigators to Wible's former home in Mantua, where 146 dead dogs were discovered, many in cages. A neighbor in Mantua said Wible may not have visited the home since October. All of the dogs on the property were dead.
READ MORE: Kittens rescued in Tennessee may lose eyes, rescue says
It's unclear why so many dogs were being kept at the private home of the charity's president. Neighbors told FOX 8 that a delivery driver reported animal welfare concerns to the Portage County Sheriff's Office last year . The county's Animal Protective League may have removed dozens of dogs in 2022, FOX 8 reports.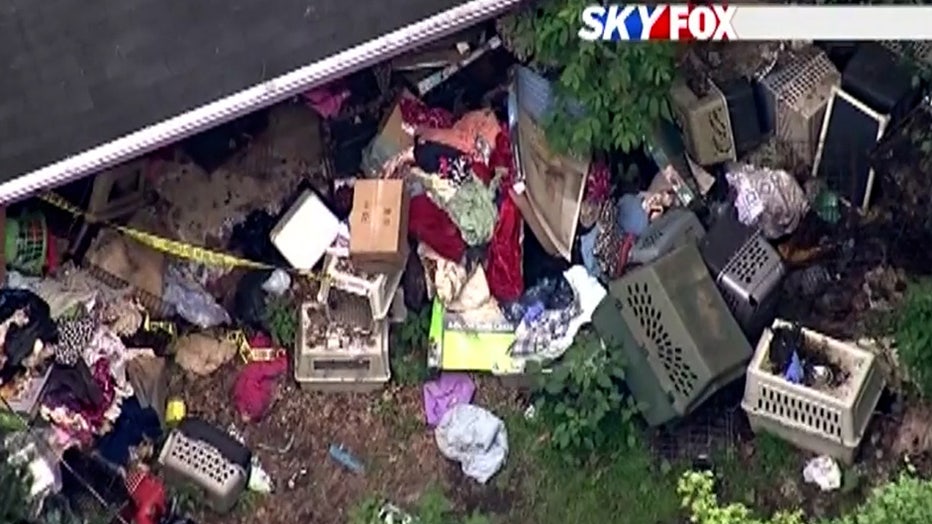 Backyard where 150 dogs were found dead (FOX 8)
"Like the general public, volunteers of Canine Lifeline have been shocked, horrified and confused to learn of the devastating revelations … and the dogs that suffered in her home," the rescue said in a statement on its website. "We share your grief and despair."
Tax documents from 2019 show Wible as the nonprofit's principal officer, with revenues of $192,000 and expenses totaling more than $200,000.
"Wible was a very private person who appeared, to us, to be devoted to these rescue animals; it appeared to be her life's passion, and we are sickened and blind-sighted to learn this was a facade," Canine Lifeline said. "Wible gave no indication that she was seriously ill nor that she needed help above and beyond what the volunteers were doing to assist at the adoption center or by fostering dogs within their own homes.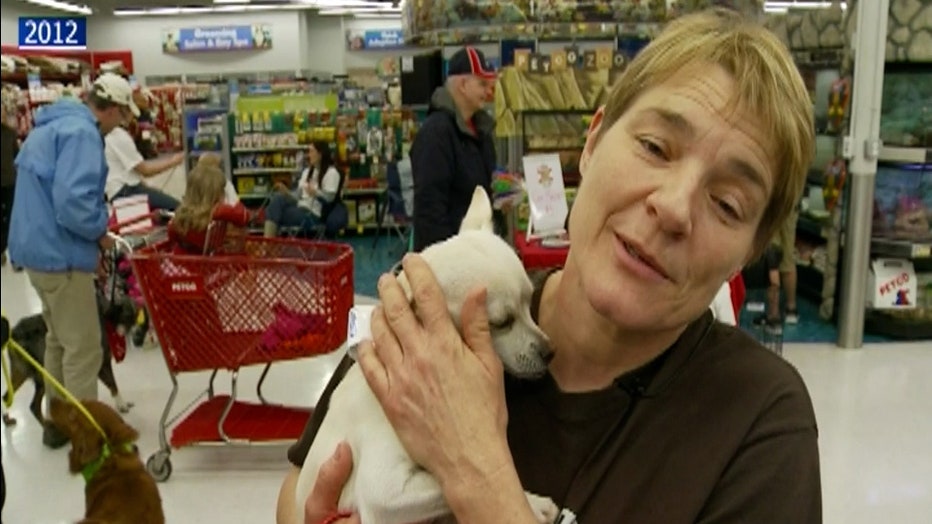 Barb Wible at a 2012 adoption event (FOX 8)
"Volunteers and adoptive families that gave their time and energy to the cause of animal welfare are now navigating feelings of bewilderment, betrayal, and grief."
Founded in 2009, Canine Lifeline has paired more than 6,000 dogs with families, the organization said.
READ MORE: Online group celebrated monkey-torture in 'animal crush' videos, feds say
"A large network of volunteers has dedicated their time to fostering dogs in their own homes, caring for dogs at our adoption center, as well as working with prospective families seeking to adopt," the statement continued. "None of the volunteers were ever given access to either of Wible's homes."
The surviving dogs were taken to a local animal shelter that's working with Canine Lifeline to secure foster homes and adoptions.
As of Tuesday, no criminal charges had been filed, according to FOX 8.