Deck collapse at Montana country club leaves more than 30 hurt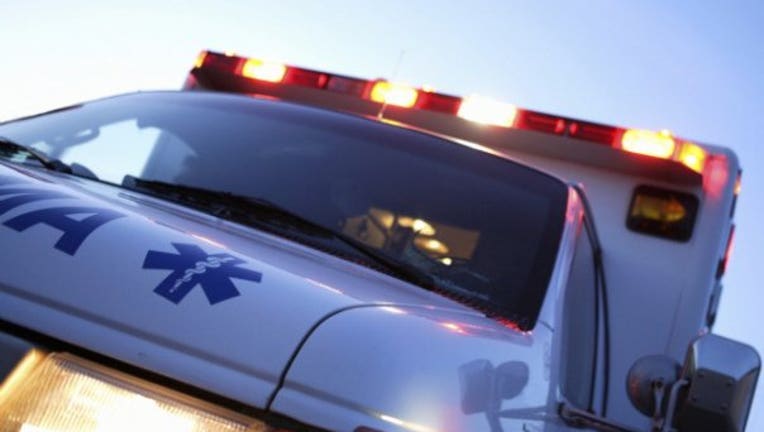 article
BILLINGS, Mont. (AP) - More than 30 people were injured when a deck collapsed at a country club overlooking Montana's largest city, police said Sunday.
The second-story patio floor of Billings' Briarwood Country Club broke and gave way Saturday evening. The collapse caused head wounds, broken ribs and other injuries as people landed atop each other and debris and scraps of food scattered over the grass next to the club's golf course.
The police statement said there were no fatalities, although "multiple individuals" had injuries. The cause of the collapse has yet to be determined.
At least 25 people were taken to local hospitals, eight were treated on site and additional guests may have left injured, Billings Police Lt. Matt Lennick said in the statement.
RELATED: Kansas woman dies after falling in creek in Glacier National Park
Mark Zagel, a Briarwood patron who fell through the deck, wrote on Facebook that there were between 30 and 40 people on the patio when a section collapsed about 12 or 13 feet, without anyone directly below.
"I am fine though the ribs on my right side are pretty bruised and have a couple of other minor bumps. Nothing broken, no head injuries ... There were multiple other more significant injuries — mostly broken bones," he said. "I landed on someone directly and had to be helped off her."
Zagel did not immediately respond to messages from The Associated Press.
At least 29 people were admitted to St. Vincent Healthcare's Emergency Department, and three people remained hospitalized as of Sunday afternoon, spokeswoman Angela Babcock said in a statement on Sunday.
Dr. Clint Seger, CEO of the Billings Clinic, said in a statement that the hospital initially received six patients, with others expected.
"We have multiple trauma surgeons, ER physicians and the ER team along with critical care staff on site receiving patients," Seger said.
The Briarwood website says the club opened in 1984 and offers golf, dining and swimming.