Georgia mother of 4 murdered by husband 1 day after wedding anniversary: police
GAINESVILLE, Ga. - A Georgia mother of four was stabbed to death by her husband one day after the couple celebrated their wedding anniversary, police and her family said.
Officers found Casey Allen, 32, dead at her apartment April 15 after responding to a request for a welfare check, according to a press release from the Gainesville Police Department.
She and her husband, Christopher Dean Snow, 31, had welcomed their first child together, a baby boy, in December.
"I just want to know why," Allen's sister and best friend, Tiffany Agee, told Fox News Digital. "You loved my sister so much, how could you do this? It's so confusing, and we'll never get the full answers from him, and it makes it that much worse."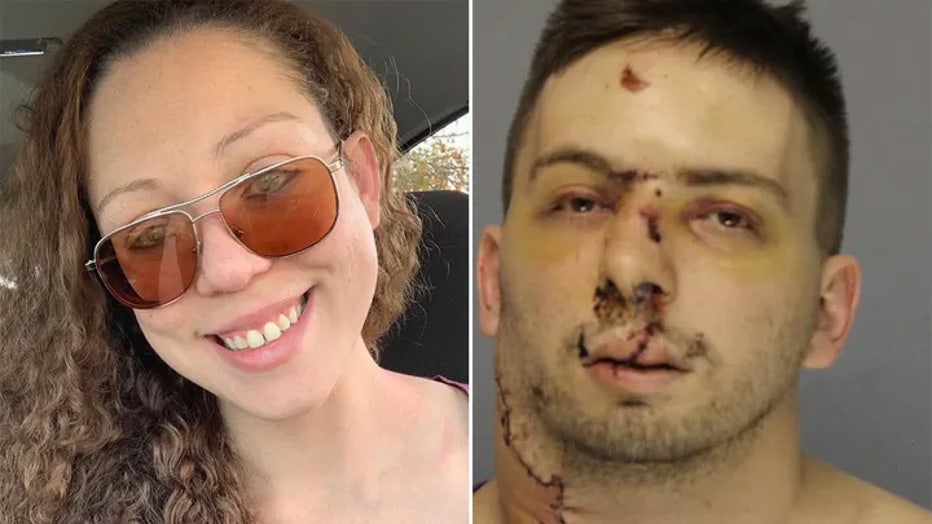 Allen, a graduate of North Georgia College and State University, worked for Carter's Oshkosh on their management team. She has three older children with her first husband.
"She loved being a mom. That was everything to her," Agee told Fox News Digital. 
On April 14, her ex-husband had their three children for the weekend, and Allen and Snow dropped off their infant with Snow's aunt so they could celebrate their one-year wedding anniversary.
"They went to Build-A-Bear and made a stuffed owl with both their voices in it," the sister said. Later they saw a show at a comedy club and had dinner before heading home.
The next morning, Snow, distraught, showed up at his aunt's house and said he and his wife had a big fight and that he couldn't find her. 
His aunt requested the welfare check, and police made the grisly find. Allen had been badly beaten and had multiple stab wounds to her face and torso, Agee said.
Police tracked down Snow in Gwinnett County after he was in a serious car crash on Interstate 85, according to officials.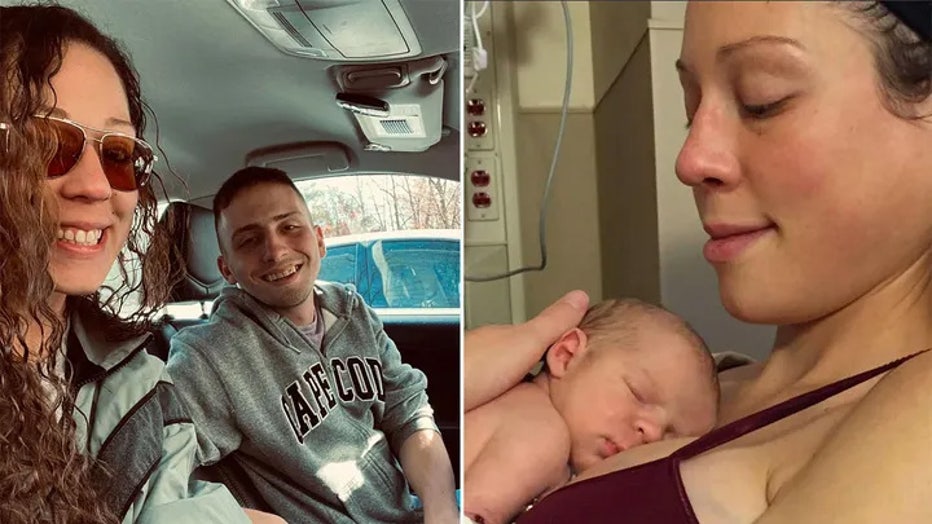 Christopher Dean Snow is accused of fatally stabbing his wife, Casey Allen, pictured left. She had their first child together, pictured right, in December. (Facebook)
He was arrested April 19 and booked into the Hall County Jail on felony murder, aggravated battery of a spouse, aggravated assault of a spouse and a probation violation.
Agee said that police told her Snow had tried to kill himself by crashing into the freeway median.
There were warning signs before the wedding. Agee said her sister told her that Snow had been physical with her.
"It was just one time, she said, he's apologized over and over, and you have nothing to worry about," Agee recalled. "They were just really happy every time I saw them."
Allen, who hails from Syracuse, New York, is survived by her four children ranging in age from 3.5 months to 7 years old.
The family wanted to have an open casket, but her face was too disfigured, and she was cremated on Tuesday, Agee said.
Her celebration of life will be held April 29 at the Poole Funeral Home in Woodstock, Georgia.