Calling all babies: Search for 2023 Gerber Baby with $25,000 prize now underway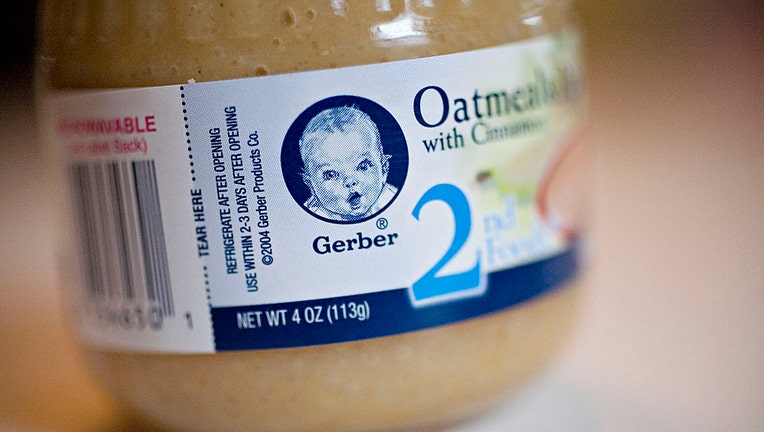 article
ARLINGTON, Va. - Gerber has officially launched its annual Gerber Baby contest, and this year, its iconic photo search competition has a twist.
The company on Wednesday put out the open call for entries to the contest, which it began in 2010. This year, Gerber is also inviting parents to share their own childhood photos "as a throwback to their Gerber Baby days," along with photos of their little ones. 
Specifically, the judges are looking for "cute baby photos of both parent and baby," Gerber said. 
The grand prize winner will become the 2023 Gerber Baby, serving as the "Chief Growing Officer" and be featured on Gerber's social media accounts and marketing campaigns throughout the year. They'll also receive a $25,000 cash prize, a new wardrobe from Gerber Childrenswear, a year's supply of Gerber baby food, and more.
For the contest's 13-year anniversary, Gerber said it will make a matching monetary donation of the winning baby's cash prize to support the nonprofit March of Dimes and its maternal and infant health programs. 
"This year's program honors the full-circle journey from baby to parent in a fun way, uniquely connecting parents with their little ones," Angela Madlangbayan, Gerber's vice president of marketing, said in a statement. 
"Each year we are blown away by all the submissions and look forward to supporting parents and caregivers who are nurturing this next generation," Madlangbayan added.
How to enter 2023 Gerber Baby contest
Whether a baby looks just like their parent as a baby, or the parent just has a funny throwback image, Gerber said it wants to see it all and learn about the family's story.
Parents or legal guardians can submit their throwback photo and recent photo of their baby through June 10 at 11:59 p.m. ET on Gerber's website for a chance to have their child serve as the 2023 Gerber Baby.
The baby needs to be between the ages of newborn to 48-months-old. 
Gerber noted how baby photos should have clear lighting, no filters, and the child should be in a safe environment and fully clothed. The photo must also have been taken within the entry period. 
The throwback parent photo should depict the person as close to the age of their eligible child as possible, Gerber said. And again, everyone must be appropriately clothed. 
The grand prize will be judged on a number of factors, including "how compelling the story is" and the "expressiveness of child in the photos," according to the official rules. 
Gerber Baby 2022 winner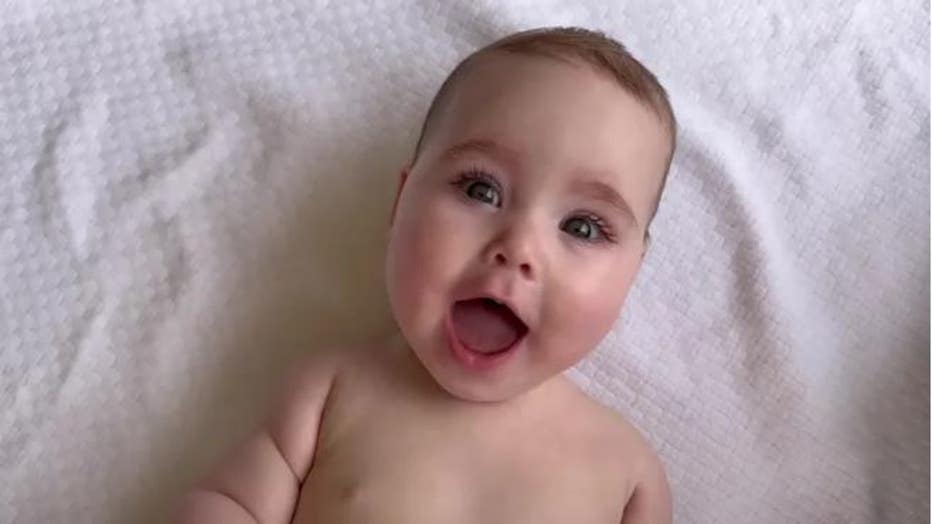 Isa Slish, a baby from Edmond, Oklahoma, was selected as the 2022 Gerber Spokesbaby and Chief Growing Officer. (Photo credit: Provided / Gerber)
The 2022 Gerber Spokesbaby was revealed as Isa Slish, a baby from Oklahoma whose "overwhelming happiness and bright, shining personality" melted the judges' hearts.
Baby Isa, who loves spending her days babbling to her older sister, Temperance, was born missing part of her right leg. 
Gerber CEO Tarun Malkani said in a statement that Isa's submission "brought smiles to all of our faces, and she truly embodies the idea that every baby is a Gerber baby."
Her mother, Meredith Slish, said when she was about 18 weeks pregnant with Isa, they found out the little girl would be born without a femur or a fibula in her right leg.
"Isa is a strong, amazing little girl that loves to interact with the world around her and nothing will stop her. Her smile lights up the room and her laughter is irresistible," Meredith Slish said. "Before she was born in September of 2021, we knew Isa was special, and she has shown us that every day since she came into our lives."
This story was reported from Cincinnati.