California man arrested 10 times in 31 days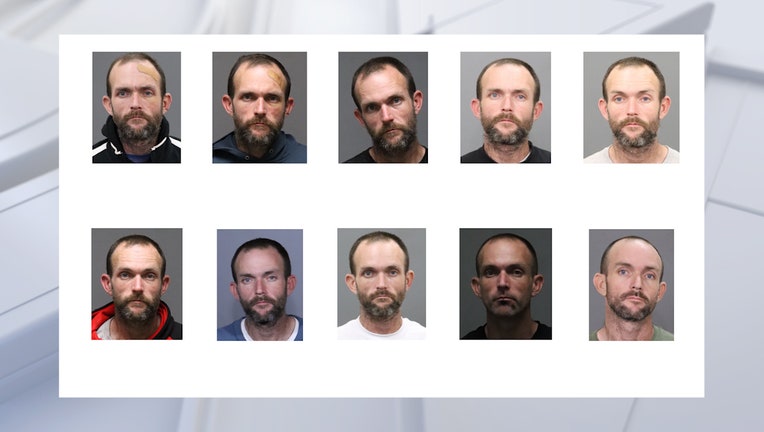 article
CLOVIS, Calif. - California authorities said they have become "very familiar" with one man after they've arrested him 10 times in the last 31 days. 
38-year-old Keith Chastain of Fresno was last taken into custody Tuesday morning after Clovis Police received a call about a stolen truck Chastain was suspected of driving. 
"An observant officer located the stolen truck driving in Old Town Clovis and followed it until additional officers were in the area," officers said in a news release. 
Authorities initiated a high-risk traffic stop before taking Chastain into custody without incident.
RELATED: 2 Virginia inmates escape through hole in wall, captured at IHOP
Investigators said he was the only person in the truck and was on his way to pick up personal property from the police department when they arrested him. 
Of the 10 arrests, Clovis Police said they've arrested him six times and other agencies arrested him the remaining four. Authorities did not explain why Chastain was freed after each arrest. 
Right now, Chastain is facing 18 felonies and 15 misdemeanors from those arrests and charges include stealing 6 vehicles, DUI, vandalism, fraud, possession of a controlled substance, and more.
Once again, he's now booked at the Fresno County jail. 
"The public should know he's been in Clovis six times -- he's going to be here again," said Clovis Police Department Cpl. Meredith Alexander told KMPH. "Everyone should know what he looks like."
This story was reported from Los Angeles.