BTS member Suga begins mandatory military service in South Korea
Suga, a member of K-pop supergroup BTS, began fulfilling his mandatory military duty Friday as a social service agent, an alternative form of military service in the country.
Suga, 30, became the group's third member to start carrying out their military duties. The two others, Jin and J-Hope, are already performing active service at army bases.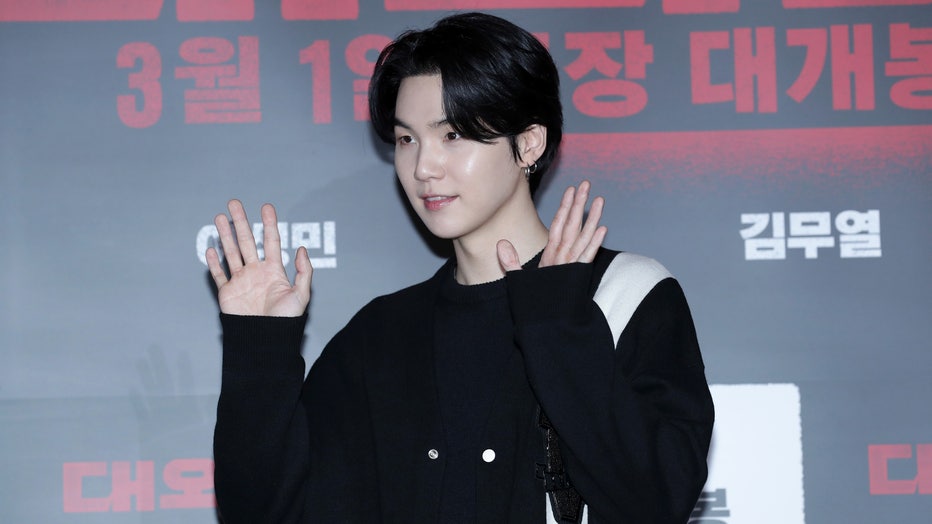 Suga of boy band BTS aka Bangtan Boys is seen at The Devils Deal VIP Screening at COEX Megabox on February 27, 2023 in Seoul, South Korea. The film will open on March 01, 2023 in South Korea. (Photo by Han Myung-Gu/WireImage)
"I'll faithfully serve and come back … Please stay healthy and let's meet all again in 2025!" Suga wrote in a message posted on the online fan platform Weverse.
BTS's management agency, Big Hit Music, said that Suga later began commuting to a workplace designated under the country's alternative military service system.
READ MORE: BTS anniversary: South Koreans celebrate 10 years of K-pop group
In South Korea, all able-bodied men must serve in the army, navy or air force for 18-21 months under a conscription system established due to threats from rival North Korea. Individuals with physical and mental issues can instead carry out their duties at non-military facilities such as welfare centers, community service centers and post offices for 21 months.
Local media reported Suga's alternative service was likely related to a shoulder surgery that he underwent in 2020.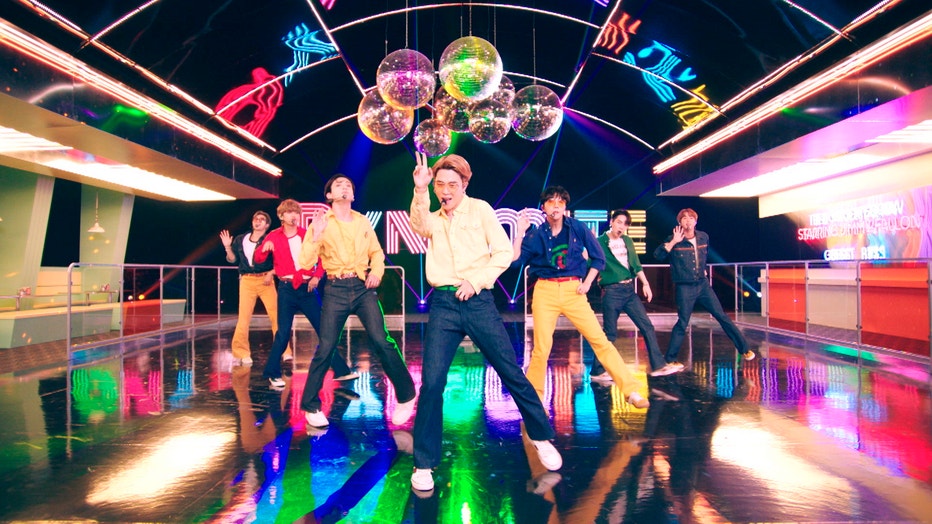 Musical guest BTS performs on The Jimmy Fallon Show on October 2, 2020 -- (Photo by: NBC/NBCU Photo Bank via Getty Images)
Active duty soldiers are required to begin their service with five weeks of basic military training at boot camps. Those performing alternative service are subject to three weeks of basic military training and can choose when to take it, according to the Military Manpower Administration.
It wasn't known in which facility Suga began serving. In a statement earlier this week, BTS's management agency, Bit Hit Music, asked Suga fans to refrain from visiting the signer at his workplace during the period of his service.
"Please convey your warm regards and encouragement in your hearts only," Big Hit Music said. "We ask for your continued love and support for (Suga) until he completes his service and returns."
Last year, intense public debate erupted over whether BTS members should receive special exemptions to their compulsory military duties. But the group's management agency eventually said all seven members would fulfill their obligations.
South Korean law grants exemptions to athletes, classical and traditional musicians, and ballet and other dancers, if they are deemed to have enhanced the country's prestige. K-pop singers aren't eligible for the special dispensation.