Bruce Willis' wife says that 'options are slim' with dementia treatment
LOS ANGELES - Bruce Willis' wife is opening up about her husband's prognosis.
"When you live the world of dementia you know that options are slim," Emma Heming Willis wrote on Instagram alongside a photo of herself with her friend Max Lugavere. "But some won't take that lying down which is how change is made, and I got to witness the beauty in that last night."
Emma congratulated Lugavere on his new documentary, "Little Empty Boxes," which follows his mother's battle with dementia. She praised him "for being so brave and vulnerable" with his story "and spotlighting the importance of brain health."
"His love for his mother is powerful. His motivation to find answers from leading health experts is inspiring and then be so gracious to share that information is a true blessing," she wrote.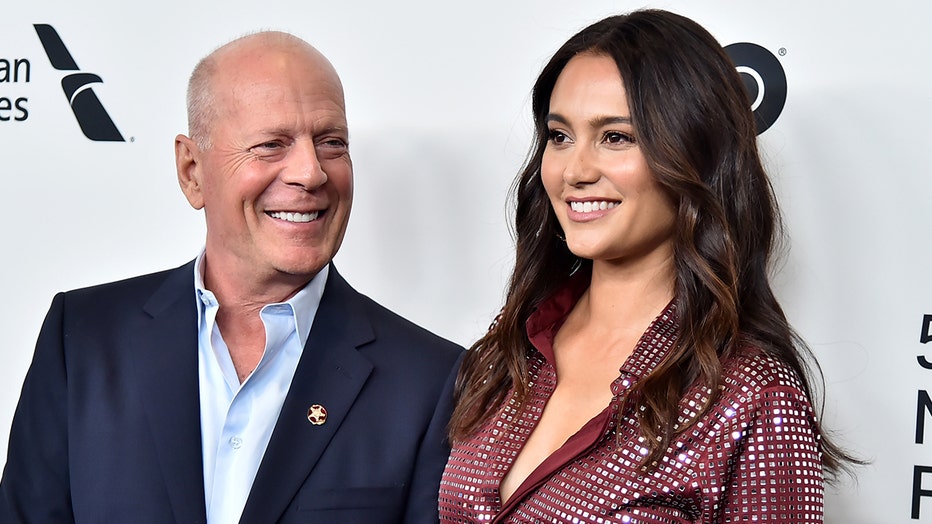 Bruce Willis and wife Emma Heming Willis attend the "Motherless Brooklyn" Arrivals during the 57th New York Film Festival on October 11, 2019 in New York City. (Credit: Theo Wargo/Getty Images for Film at Lincoln Center)
The documentary, directed by Lugavere and Chris Newhard, highlights Lugavere's journey as he "educates himself on everything he can do to help" his mother. Emma was so moved by the film, she said "it would be an absolute disservice" if it didn't have a huge release.
BRUCE WILLIS' WIFE EMMA HEMING IS 'WOUND SO TIGHT' AS ACTOR DEALS WITH DEMENTIA DIAGNOSIS
Her comments section was filled with supporters of Bruce and Emma, including Lugavere himself, who wrote, "You're a warrior, and I'm so proud to be in this fight with you," with a heart emoji.
RELATED: Emma Heming celebrates Bruce Willis' birthday with emotional tribute following his dementia diagnosis
Bruce's ex-wife Demi Moore commented as well, writing, "look forward to seeing it!" 
Other supporters included fans who have also dealt with caring for a loved one with dementia, with one writing, "It is something no one understands till they are living with it or have lived through it. I would always always support all you do."