Over 800,000 borrowers receiving billions of dollars in student loan debt forgiveness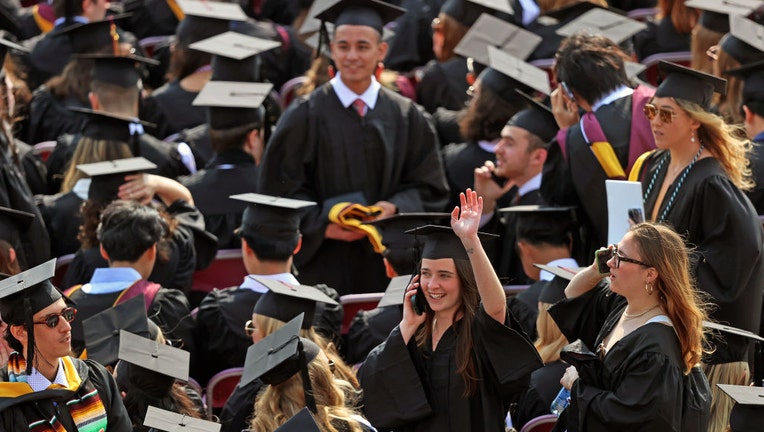 article
Financial relief is coming this week for thousands of borrowers managing their student loan debt. 
Borrowers enrolled in income-driven repayment plans will have their loans automatically discharged under a one-time account adjustment first announced by the Biden administration on July 14. 
The plan will forgive $39 billion in student loans for 804,000 borrowers, FOX Business noted. 
RELATED: Federal student loan repayments to restart, education secretary confirms
This adjustment will count certain times of the previous nonpayment as if borrowers made payments during that time. It also moved 804,000 borrowers across the 20- or 25-year mark needed for cancellation, and it moved millions of others closer to that threshold, the Associated Press reported.
"I was determined to right this wrong, and today, because of actions my Administration took, these 804,000 borrowers who have been in repayment for over 20 years will start to see their student debt cancelled," President Joe Biden said in a statement Monday. "Over 614,000 of them will have all of their remaining federal student loan debt cancelled once this action is complete."
Under the one-time adjustment, previous periods in forbearance are also counted as progress toward Public Service Loan Forgiveness, a program offering cancellation after 10 years of payments while working in a government or nonprofit job.
Additionally, the loan forgiveness initiative also addresses a practice known as forbearance steering, in which student loan servicers hired by the government wrongly pushed borrowers to go into forbearance — a temporary pause on payments because of hardship — even if borrowers could have enrolled in one of the income-driven repayment plans, the AP noted. 
RELATED: Going to college? What you need to know about student loans
Citing the Federal Reserve, the Associated Press noted 30% of all U.S. adults said they incurred at least some debt for their education. Borrowers owe a collective $1.77 trillion in student loan debt, including federal and private loans.
Biden added in his statement that his administration will continue to look for an alternative path to provide student debt relief to as many borrowers as possible. 
The Associated Press contributed to this report. This story was reported from Washington, D.C.