Bob Knight, former Indiana basketball coach, dies
BLOOMINGTON, Ind. - Legendary Indiana basketball coach Bob Knight, who was regarded as one of the greatest and most controversial coaches in the sport's history, has died. He was 83 years old.
Knight passed away Wednesday at his home in Bloomington, his family confirmed in a statement.
"We are grateful for all the thoughts and prayers and appreciate the continued respect for our privacy as Coach requested a private family gathering, which is being honored," the statement read. "We will continue to celebrate his life and remember him, today and forever as a beloved Husband, Father, Coach, and Friend." 
Earlier this year, Knight was released from the hospital after being admitted with an undisclosed illness.
Knight was a three-time national champion, finishing his career with 902 victories in 42 seasons at Army, Indiana and Texas Tech. He also coached the U.S. Olympic team to a gold medal in 1984.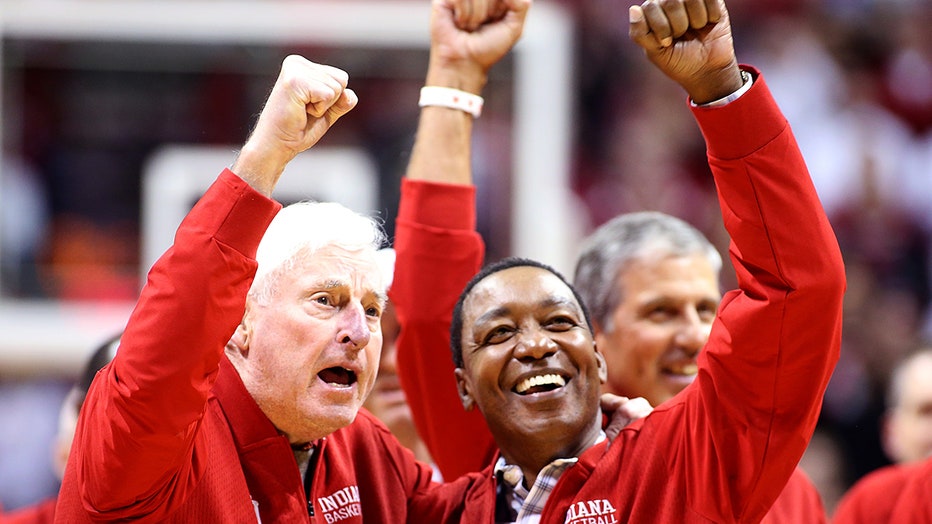 Bob Knight and former Indiana Hoosiers player Isaiah Thomas on the court at half time during the game against the Purdue Boilermakers at Assembly Hall on February 08, 2020 in Bloomington, Indiana. (Credit: Justin Casterline/Getty Images)
Knight's first head coaching job was with Army in 1965; He took the Hoosiers job in 1971 where he stayed until 2000. He then coached Texas Tech from 2001-2008.
He was inducted into the Basketball Hall of Fame in 1991 and then the College Basketball Hall of Fame in 2006.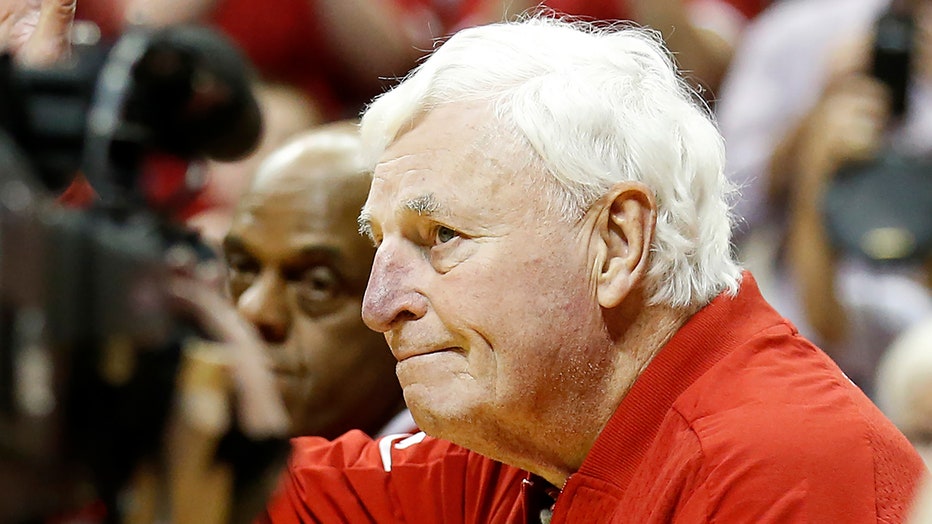 Former Indiana Hoosiers Head coach Bob Knight on the court during halftime of the game against the Purdue Boilermakers at Assembly Hall on February 08, 2020 in Bloomington, Indiana. (Credit: Justin Casterline/Getty Images)
As successful as he was on the court, he also drew plenty of criticism. He was nicknamed "The General" and his temper was such that in 2000 it cost him his job at Indiana. He once hit a police officer in Puerto Rico, threw a chair across the court and was accused of wrapping his hands around a player's neck.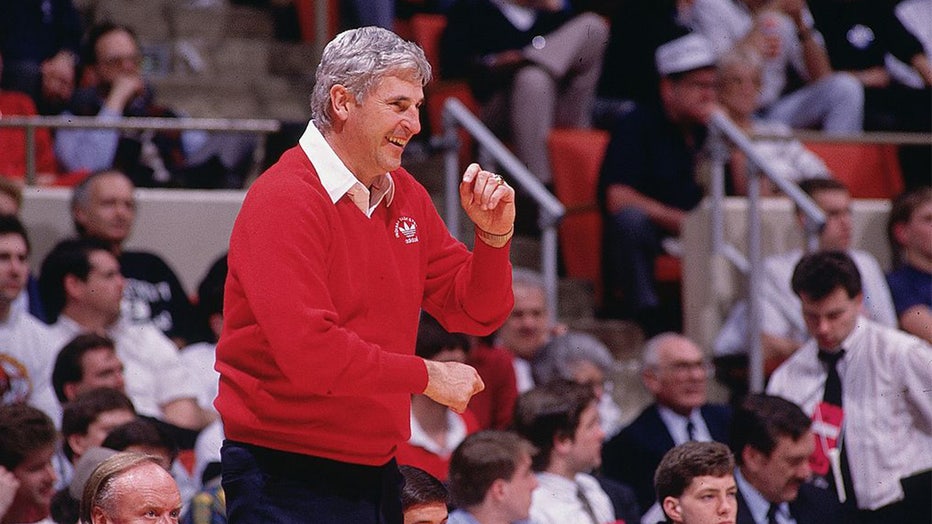 College Basketball: NCAA playoffs, Indiana coach Bobby Knight during game vs California, Hartford, CT March 15, 1990. (Credit: Getty Images) (Manny Millan/Sports Illustrated via Getty Images)
Despite previously saying he had no interest in going back to the school, he returned in 2020 for a ceremony honoring him and received a rousing ovation.
After coaching, Knight was an analyst for ESPN from 2008 to 2015.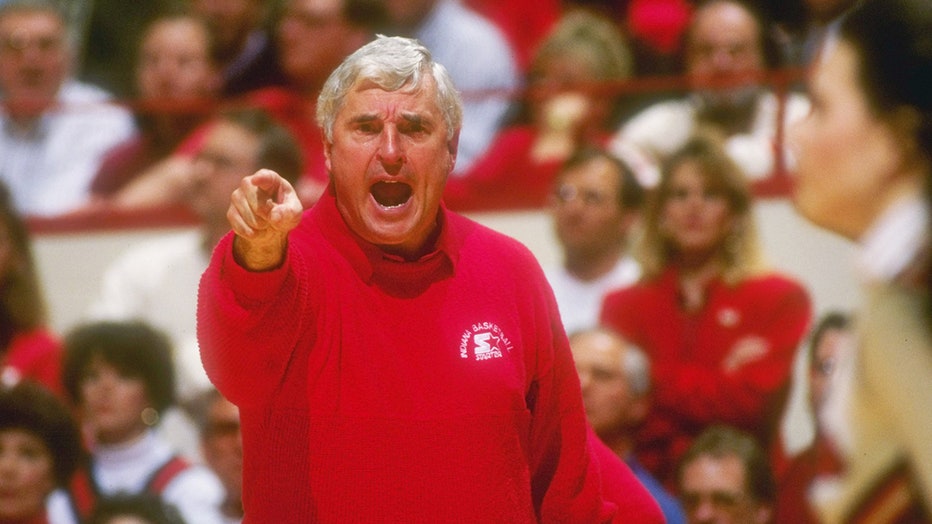 Indiana Hoosiers head coach Bob Knight looks on during a game against the Minnesota Golden Gophers. (Credit: Gary Mook /Allsport)
In lieu of flowers, the family requested honoring Knight with a memorial contribution to the Alzheimer's Association or Marian University. They said donations to any charity in his name are also appreciated.
RELATED: College athletes fight to get a portion from billions they generate in media rights deals
This is a developing story. Check back for more updates. 
FOX News, The Associated Press contributed.