Bob Huggins, West Virginia's basketball coach, resigns hours after drunken driving arrest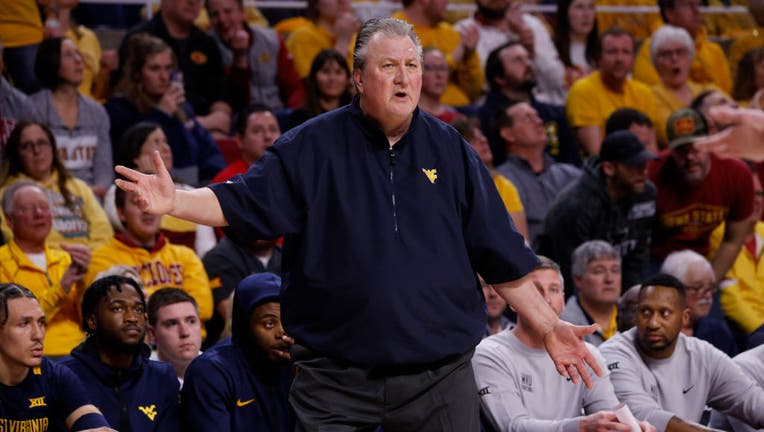 article
West Virginia basketball coach Bob Huggins has been arrested on suspicion of drunken driving, a month after the university suspended him for three games for using an anti-gay slur while also denigrating Catholics during a radio interview.
Huggins, 69, of Morgantown, West Virginia, was pulled over by police in Pittsburgh on Friday night. He was charged with driving under the influence, was released from custody and will appear at a later date for a preliminary hearing, according to a police report.
In a statement to the West Virginia community, Huggins said: "Today, I have submitted a letter to President Gordon Gee and Vice President and Director of Athletics Wren Baker informing them of my resignation and intention to retire as head men's basketball coach at West Virginia University effective immediately.
My recent actions do not represent the values of the University or the leadership expected in this role. "
RELATED: West Virginia state trooper shot and killed, suspect arrested
On Friday night, an officer observed garbage bags with empty beer containers both inside the vehicle and in the trunk, according to a criminal complaint. Huggins said he had been to a basketball camp with his brother in Sherrodsville, Ohio. An officer said Huggins was asked multiple times what city he was in but never got a response. A breath test determined Huggins' blood alcohol content was 0.21%, more than twice the legal limit of 0.08% in Pennsylvania. A blood sample also was taken from Huggins at a hospital before his release.
It was Huggins' second such arrest. The other occurred in 2004 when he was the head coach at Cincinnati.
West Virginia's athletic department said in a statement it was aware of Friday's incident. "We are gathering more information and will take appropriate action once the review is complete," the statement said.
Last month Huggins agreed to a three-game suspension, a $1 million salary reduction and sensitivity training for using the slur during an interview with Cincinnati radio station WLW. Huggins was asked about the transfer portal and whether he had a chance of landing a player at West Virginia from Xavier, a Jesuit school.