Apollo 8 astronaut Frank Borman dies at 95
Frank Borman, who commanded two early NASA missions, including the first to orbit the moon, has died. He was 95 years old.
NASA administrator Bill Nelson confirmed the news of his passing, stating that Borman passed away on Nov. 7 in Billings, Montana.
"Today we remember one of NASA's best," Nelson wrote on NASA's website. "Astronaut Frank Borman was a true American hero. Among his many accomplishments, he served as the commander of the Apollo 8 mission, humanity's first mission around the Moon in 1968."
In 1967, Borman served as a member of the Apollo 204 Fire Investigation Board, investigating the causes of the fire that killed three astronauts aboard an Apollo spacecraft, reminiscent of the Challenger tragedy.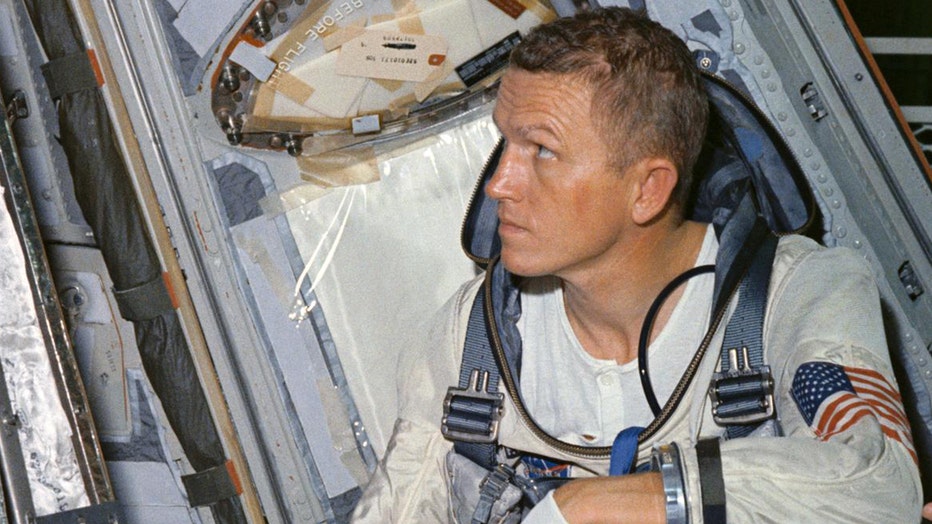 Astronaut Frank Borman (Credit: NASA)
Later, he became the Apollo Program Resident Manager, heading the team that reengineered the Apollo spacecraft. He also served as Field Director of NASA's Space Station Task Force, according to the space agency.
He and his crew, James Lovell and William Anders, were the first Apollo mission to fly to the moon — and to see Earth as a distant sphere in space.
Launched from Florida's Cape Canaveral on Dec. 21, 1968, the Apollo 8 trio spent three days traveling to the moon, and maneuvered into lunar orbit on Christmas Eve. After they circled 10 times on Dec. 24-25, they headed home on Dec. 27.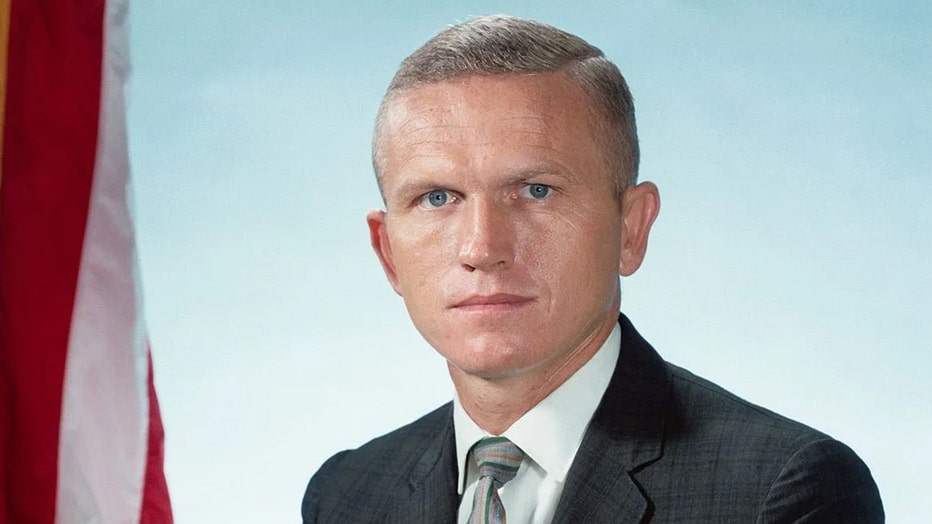 Frank Borman led the first team of American astronauts to circle the moon. (Credit: NASA)
On Christmas Eve, the astronauts read from the Book of Genesis in a live telecast from the orbiter: "In the beginning, God created the heaven and the earth. And the earth was without form, and void; and darkness was upon the face of the deep."
Borman ended the broadcast with, "And from the crew of Apollo 8, we close with good night, good luck, a Merry Christmas, and God bless all of you — all of you on the good Earth."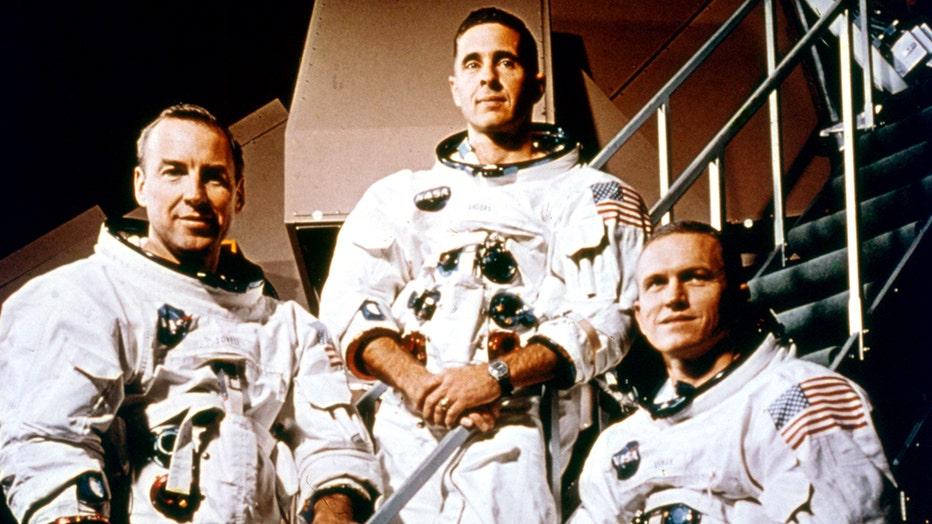 Portrait of the crew of NASA's Apollo 8, Florida, December 1968. Pictured are, from left, command module pilot James Lovell, lunar module pilot William Anders, and Commander Frank Borman. (Credit: NASA/Interim Archives/Getty Images)
"His lifelong love for aviation and exploration was only surpassed by his love for his wife Susan," Nelson continued, adding, "His service to NASA and our nation will undoubtedly fuel the Artemis Generation to reach new cosmic shores."
Frank Borman was born in Gary, Indiana, and was raised in Tucson, Arizona. He earned a Bachelor of Science degree from the U.S. Military Academy, West Point, in 1950 and a Master of Science degree in Aeronautical Engineering from the California Institute of Technology in 1957. He completed the Harvard Business School's Advanced Management Program in 1970.
This is a developing story. Check back for more updates. 
The Associated Press contributed.