Aaron Hernandez's brother arrested after allegedly planning school shootings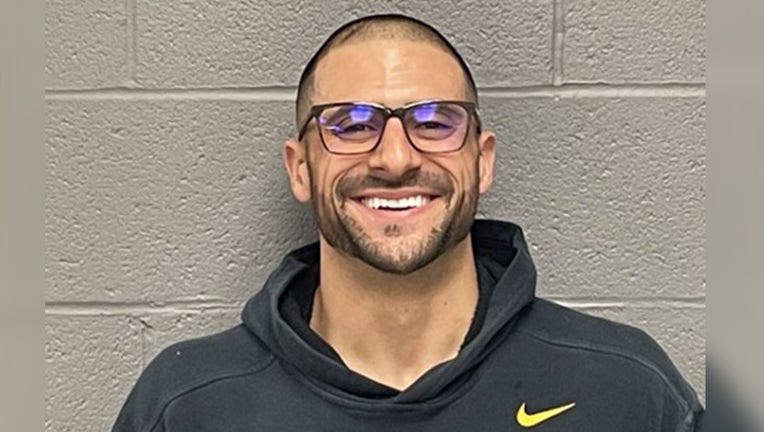 article
The brother of Ex-NFL player Aaron Hernandez was arrested after being accused of planning two school shootings.
Arrest documents obtained by WFSB-TV in Connecticut said that Dennis "DJ" Hernandez reportedly planned shootings at the University of Connecticut and Brown University. Hernandez was charged with threatening. This latest incident is his fourth arrest this year. 
Citing the arrest warrant, WFSB reported that several people told police earlier this month that Dennis Hernandez was acting "erratically."
WFSB noted that his ex-girlfriend told police in Connecticut that he drove to the campuses of UConn and Brown to survey the schools and guessed he was planning possible shootings. She also told authorities he went into several classrooms and buildings on UConn's campus. 
RELATED: Aaron Hernandez's brother arrested after allegedly throwing brick with cryptic note at ESPN HQ
Authorities learned of more threatening text messages sent to Dennis Hernandez's ex-girlfriend and a relative alluding to UConn.
Police found Dennis Hernandez at his home, where he was spotted walking toward the back as he yelled to officers to "shoot him." According to WFSB, he ignored multiple commands from officers.
Officers subdued Hernandez with a taser, and he was taken to a local hospital. He was later released from the facility and transported to jail. 
Earlier this year, Dennis Hernandez was arrested on March 30 after being accused of throwing a brick attached to a cryptic note at ESPN's headquarters. 
RELATED: Aaron Hernandez death ruled suicide, brain goes to science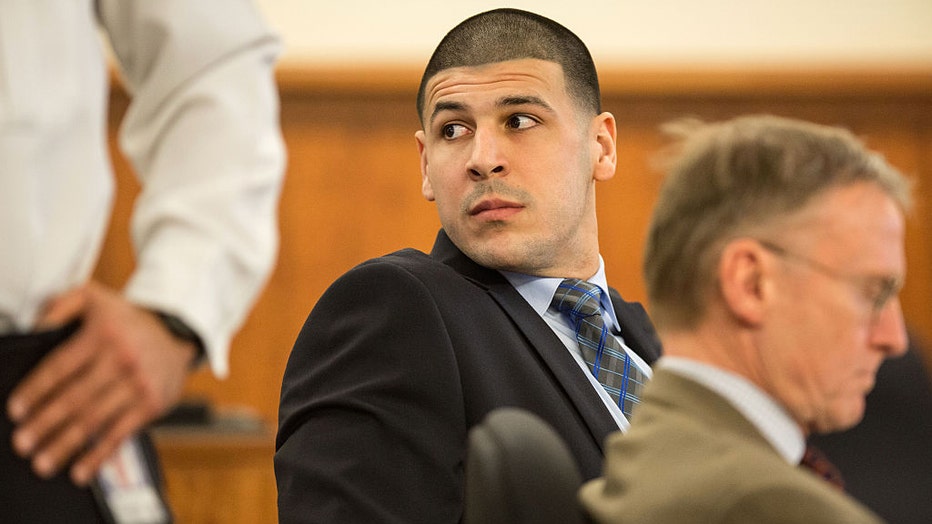 FILE-Aaron Hernandez watches as Robert Kraft entered the courtroom during the murder trial of former New England Patriots tight end at Bristol County Superior Court in Fall River, Mass. Hernandez is accused of the June 2013 killing of Odin Lloyd. (Ar
Dennis is the brother of Aaron Hernandez, a former star tight end for the New England Patriots, who was found guilty in 2015 of the killing of Odin L. Lloyd. Two years later, he was found dead in a cell after dying by suicide. 
This story was reported from Washington, D.C.