Watch: 100-year-old woman graduates high school in 'most memorable' ceremony
A special moment occurred for a 100-year-old woman whose officially a high school graduate. 
Pearl Neumann received her high school diploma from Spencerport High School in a "memorable ceremony" on Dec. 22, 2022, the Spencerport Central School District shared in a release. 
"100-year-old Pearl Neumann is "tickled pink" to fulfill her lifelong dream to receive a Spencerport High School diploma, the school tweeted. "We feel the same. Pearl is truly an inspiration, and we are honored to celebrate this milestone with her."
Neumann grew up in Spencerport, New York, but was unable to finish high school because she had to work on her family's farm, the school noted.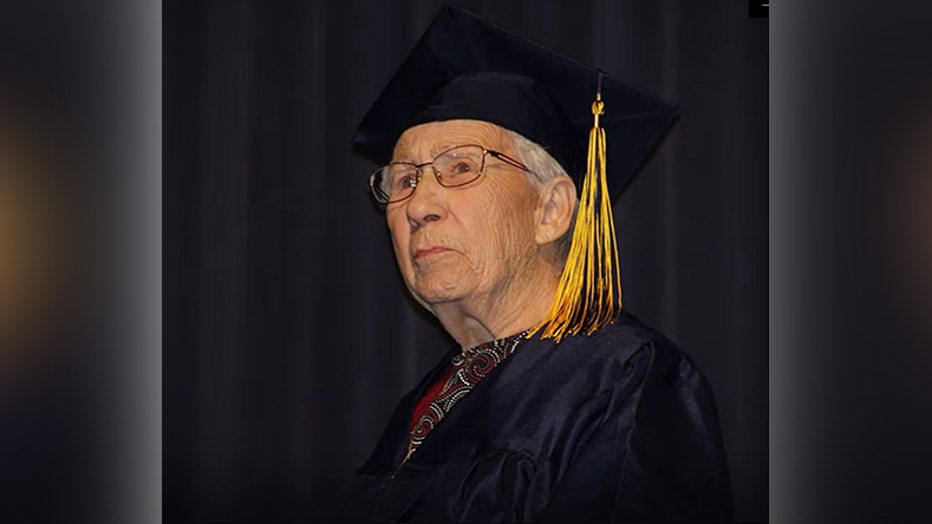 Pearl Neumann graduated from Spencerport High School. (Photo courtesy of Spencerport Central School District)
"I am so proud because I always felt I was nothing. Everybody's graduating and going, and I said well, I didn't graduate from high school. I began to think about what my grandmother used to say 'stand on your own two feet, and you can do anything you want.' I'm tickled pink," Neumann said in the video. 
The New York resident shared that she's devoted to family, work, and volunteer service but regretted not receiving her diploma. Neumann will be included in the Class of 2023 display, according to the Spencerport Central School District.
This story was reported from Washington, D.C.