Student loan scammers arise as repayment begins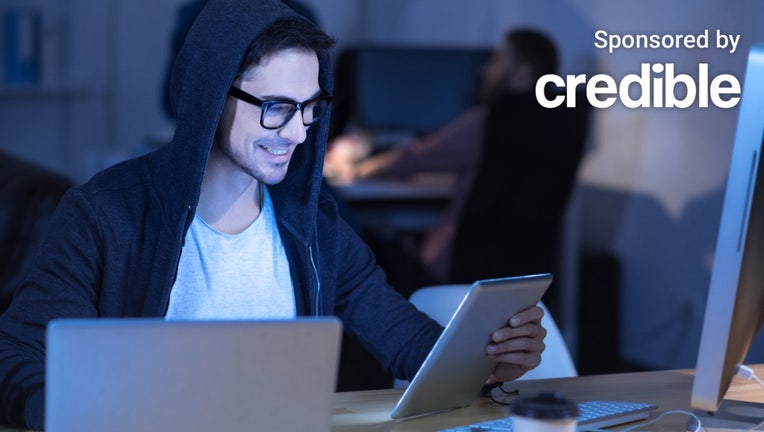 article
As millions of student loan borrowers prepare to make their first student loan payments in October after a three-year federal pause, scammers are fraudulently offering repayment assistance and even student loan forgiveness.  
In fact, the Federal Trade Commission (FTC) issued a warning urging federal student loan borrowers to beware of scammers, especially if they are charging for services like lowering their monthly payments or giving them access to loan forgiveness. 
And scammers often charge high fees while deceiving borrowers. Some individuals have lost thousands of dollars to student loan scams, according to a post by the Consumer Financial Protection Bureau (CFPB). But for free, federal student loan borrowers can visit StudentAid.gov/repay safely and securely to apply for income-driven repayment programs, loan consolidation or any kind of forgiveness that may be available to them based on their circumstances. Additionally, the FTC shared some advice on how to prevent unwittingly giving away your personal information when seeking assistance. 
First, the FTC warns to never share FSA ID or log-in credentials such as passwords of any kind. 
"Anyone who says they need it to help you is a scammer," the FTC said. "If you share it, the scammer can cut off contact between you and your servicer — and even steal your identity."
It also may be best to seek assistance personally through official channels and remain vigilant of third-party sources sending texts or making calls promising debt relief – even if they claim to be affiliated with government agencies like the Department of Education. 
"Scammers try to look real, with official-looking names, seals and logos," the FTC said. "They promise special access to repayment plans or forgiveness options — which don't exist. If you're tempted, slow down, hang up and log into your student loan account to review your options."
But with student debt reaching $1.76 trillion and the average student loan balance topping more than $37,700, calls and texts promising any kind of debt relief may seem enticing. 
However, borrowers can visit StudentAid.gov to explore legitimate options. The Education Department is leading various initiatives aimed at providing some kind of debt relief for federal student loan borrowers including the Saving on A Valuable Education (SAVE) income-driven repayment (IDR) plan. 
If you have private student loans, you won't benefit from federal IDR plans. But you could consider refinancing your student loans to get a lower interest rate that can help you reduce your monthly payments. Visit Credible to get your personalized rate in minutes.
HERE'S HOW TO LOWER YOUR MONTHLY STUDENT LOAN PAYMENTS
How to Apply for the SAVE student loan repayment plan
Borrowers can apply for the SAVE student loan repayment plan at StudentAid.gov. SAVE offers "the lowest monthly payments of any IDR plan available to nearly all student borrowers," according to the agency. SAVE could lower student loan payments to zero. These payments are calculated using income and family size – regardless of loan balance. 
Under the SAVE program, single borrowers who earn $32,800 or less or a family of four earning $67,500 or less (amounts are higher in Alaska and Hawaii) won't owe loan payments, StudentAid.Gov said. Borrowers with incomes above these thresholds could save at least $1,000 annually compared to other IDR plans.
So far, more than 44 million borrowers have enrolled in the SAVE plan. And the Education Department said it has reached out to nearly 30 million people inviting them to apply. 
"Millions of borrowers are already benefiting from enrollment in the SAVE plan, and I'm thrilled to see so many Americans submitting applications every day so that they, too, can take advantage of the most affordable student loan repayment plan in history," U.S. Secretary of Education Miguel Cardona said in a statement.
"Enrollment is quick and easy, and we are working relentlessly to get the word out to borrowers about how millions can reduce their monthly student loan bills and save over a thousand dollars a year by enrolling in SAVE," Cardona continued.
If you have private student loans, federal assistance may not be available to you. But you could consider refinancing your loans to a lower rate to help you reduce your monthly payments. Visit Credible to speak with a student loan expert and get your questions answered.
MANY STUDENT LOAN BORROWERS STILL CLUELESS ABOUT REPAYMENT OPTIONS: SURVEY
Biden's on-ramp program offers relief from default 
To help cash-strapped borrowers manage the resumption of student loan payments, the Education Department will run a year-long "on-ramp" repayment program from Oct. 1 to Sep. 30, 2024. 
"Financially vulnerable borrowers who miss monthly payments during this period are not considered delinquent, reported to credit bureaus, placed in default or referred to debt collection agencies," the White House said in a statement.
The on-ramp program is part of President Joe Biden's ongoing efforts to provide student debt relief. It follows the Supreme Court's decision to strike down the president's widespread student loan forgiveness program which had aimed to erase up to $20,000 in student loan debt for borrowers who meet certain income requirements. 
At the center of that plan was the Higher Education Relief Opportunities for Students (HEROES) Act of 2003 – a law that allows the Education Department to waive certain barriers to student loan forgiveness in times of federally declared national emergencies such as the COVID-19 pandemic. But SCOTUS ruled that while the HEROES Act allows the Secretary of Education to "modify'' student loan regulations, it can't justify the government to "transform them." In the court's opinion, Chief Justice John Roberts wrote that Biden's plan "created a novel and fundamentally different loan forgiveness program."
But the administration is seeking to revamp widespread student loan forgiveness by turning to the Higher Education Act (HEA) of 1965, which allows the Education Department to "compromise, waive or release loans."
If you have private student loans, you won't benefit from government student loan forgiveness. But you could lower your monthly payments by refinancing your student loans to a lower rate. Visit Credible to compare options from different lenders and get your questions answered.
STUDENT LOAN REPAYMENTS WILL BE STARTING AGAIN SOON: HERE'S HOW TO GET IT DONE
Have a finance-related question, but don't know who to ask? Email The Credible Money Expert at moneyexpert@credible.com and your question might be answered by Credible in our Money Expert column.