Mortgage rates rise, may reverse a recovering housing market: Freddie Mac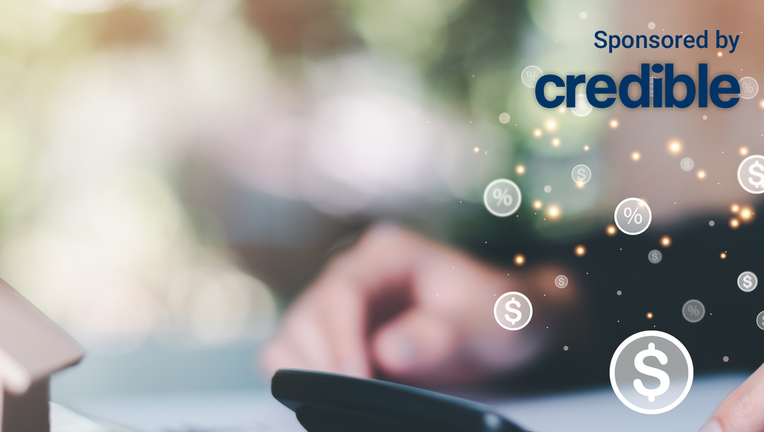 article
Mortgage rates are on the rise, making it more difficult for consumers to finance a home after the year opened with more preferable rates that brought buyers back into the market, according to Freddie Mac. 
The average rate for a 30-year fixed-rate mortgage increased to 6.65% for the week ending March 2, according to Freddie Mac's Primary Mortgage Market Survey. That marks a spike from last week when it averaged 6.5%. The rate remains much higher than a year ago, when it averaged 3.76%.
The average rate for a 15-year fixed-rate mortgage averaged 5.89%, up from last week when it averaged 5.76% and higher than last year when it averaged 3.01%.
The rate increase comes following a boost to gross domestic product (GDP), increasing inflation and the Federal Reserve's expectation to keep raising interest rates in response to high inflation. 
"As we started the year, the 30-year fixed-rate mortgage decreased with expectations of lower economic growth, inflation and a loosening of monetary policy," Freddie Mac's Chief Economist Sam Khater said. "However, given sustained economic growth and continued inflation, mortgage rates boomeranged and are inching up toward 7%.
"Lower mortgage rates back in January brought buyers back into the market," Khater said. "Now that rates are moving up, affordability is hindered and making it difficult for potential buyers to act, particularly for repeat buyers with existing mortgages at less than half of current rates."    
But despite recent trends, potential homebuyers can find value when shopping around for the best rates. 
Savings can be as much as $1,200 a year when shopping for the best rate with the right lender, Khater said following the previous rates report. 
"Our research shows that rate dispersion increases as mortgage rates trend up," Khater said. 
If you're ready to become a homeowner, you can consider shopping around for the best mortgage rate. Visit Credible to compare options from different lenders at once without affecting your credit score. 
INFLATION IS WHY SOME HOMEOWNERS DON'T HAVE ENOUGH INSURANCE TO COVER A DISASTER: SURVEY
High home prices are taking a toll on market recovery
Although home price increases are cooling down, they are still a burden for many homebuyers. 
The median sale price of U.S. homes was $383,249 in January, a 1.5% year-over-year increase, according to research by Redfin. However, it was down 1.4% from December.
"A dip in mortgage rates brought some buyers off the bench in January, but the housing-market recovery was tempered by still-high housing costs and a limited number of homes being listed for sale," Redfin Deputy Chief Economist Taylor Marr said. "There were fewer new listings in January than at any point on record, with the exception of the start of the pandemic. That hampered demand because it meant that many of the buyers who were still in the market had a tough time finding a home that met their needs. The shortage of homes for sale also buoyed home prices.
"The housing market took two steps forward in December and January, but has taken one step back in February," Marr added. "Mortgage rates crept back up this month, which is prompting more buyers and sellers to back off."
In fact, home-purchase applications dropped to their lowest levels since 1995 in mid-February, Redfin found.
"Mortgage rates jumped on expectations that the Federal Reserve will need to raise interest rates again to combat inflation," Redfin said in its report. 
The Fed most recently raised interest rates by 25 basis points in February. But minutes from the Federal Open Market Committee's (FOMC) February meeting indicated that some members sought a more aggressive spike of 50 basis points to bring inflation to its 2% target. 
If you're worried about rising mortgage rates, it can help to shop around for the best deal. Visit Credible to get your personalized rate in minutes, without affecting your credit score. 
AUTO AND HOME INSURANCE SHOPPING INCREASES AFTER 2022 DROP
Mortgage insurance premiums on FHA loans
The overall costs to finance a home with an FHA loan, a type of government-backed mortgage that allows for lower down payments and credit scores, is set to drop this month. That's because the annual mortgage insurance premium (MIP) for FHA loans will decrease from 0.85% to 0.55%, a dip of 0.3 percentage points, the White House announced last week.
MIP is a monthly insurance fee tied to FHA loans. It's in addition to the monthly interest and principal payments FHA loan borrowers pay on their mortgages. The MIP reduction goes into effect on March 20. And it will lower housing costs by an average of $800 a year for about 850,000 homebuyers and homeowners in 2023, the White House said. 
"The lower premiums will expand homeownership opportunities by lowering mortgage payments for qualified FHA borrowers, providing critical relief from the steep rise in mortgage rates and home prices just in time for the spring buying season," the Mortgage Bankers Association said in a statement. 
If you're interested in buying a home, it could benefit you to shop around for the best mortgage rates. Visit Credible to speak with a mortgage expert and get your questions answered. 
Have a finance-related question, but don't know who to ask? Email The Credible Money Expert at moneyexpert@credible.com and your question might be answered by Credible in our Money Expert column.