Mortgage rates take a dip ahead of Labor Day weekend: Freddie Mac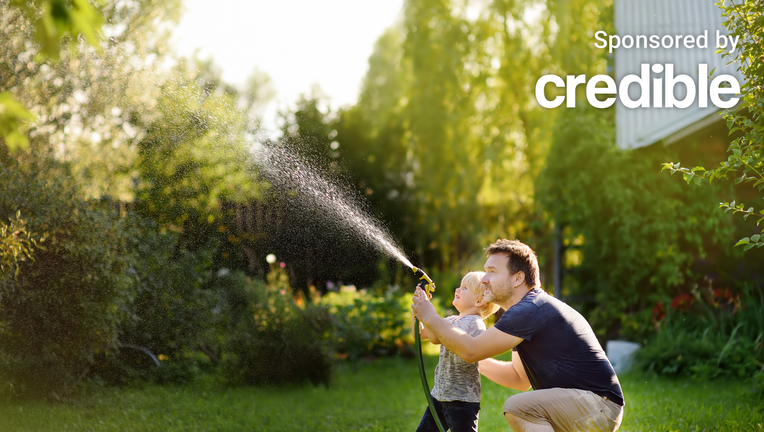 article
The average rate for a 30-year fixed-rate mortgage was 7.18% for the week ending August 31, down from last week's average of 7.23%, according to the latest data by Freddie Mac.  
At the same time, the average rate for a 15-year fixed-rate mortgage averaged 6.55%, unchanged from last week. 
While mortgage rates declined this week, they remain elevated amid a rising interest rate environment. 
"Despite continued high rates, low inventory is keeping house prices steady," Freddie Mac Chief Economist Sam Khater, said in a statement. "Recent volatility makes it difficult to forecast where rates will go next, but we should have a better gauge in September as the Federal Reserve determines their next steps regarding interest rate hikes." 
Potential homebuyers have been grappling with volatile mortgage rates and high home prices in recent months. And many find themselves in a competitive market as some sellers are hesitant to sell after locking in lower mortgage rates. 
But you can still find the best mortgage rate by shopping around and comparing your options. Visit Credible to compare rates from different lenders, without affecting your credit score. 
GDP growth for Q2 dips on second estimate
The Federal Reserve eyes September interest rate hikes
Since 2022, the Federal Reserve has raised interest rates 11 times to bring inflation down to its target range of 2%. 
But inflation climbed to 3.2% in July, according to the latest consumer price index (CPI) data released by the Bureau of Labor Statistics (BLS). Still, inflation has cooled from its June 2022 peak of 9.1%. Additionally, job growth declined in July.
Nonetheless, these readings may not be enough to convince the Fed to change its course. 
"Job growth is weakening, and wage growth is holding steady, but both are still above the pace that would be consistent with the Federal Reserve's inflation target," Joel Kan, the Mortgage Bankers Association's (MBA) vice president and deputy chief economist, said in a statement. 
"The incoming economic data continue to convey conflicting signals about the strength of the economy," Kan continued. "Indicators of manufacturing and service sector health remain lackluster, measures of inflation have moved lower, while GDP growth in the second quarter was stronger than expected and consumer spending remains resilient."
Fed Chairman Jerome Powell has maintained the central bank won't ease up its monetary policy until it's convinced it's within reach of meeting its goals. 
"We've covered a lot of ground, and the full effects of our tightening have yet to be felt," Powell said in a July press conference. "Looking ahead, we will continue to take a data-dependent approach in determining the extent of additional policy firming that may be appropriate.
"Inflation has moderated somewhat since the middle of last year," Powell continued. "Nonetheless, the process of getting inflation back down to 2% has a long way to go."
If you're worried about interest rate spikes, you could find the best mortgage rate by weighing your options and shopping around. Visit Credible to speak with a mortgage expert and get your questions answered.
Home prices increased for 5 consecutive months: Case-Shiller
Home prices keep inching up 
A lack of homes for sale has been ballooning home prices, according to an analysis by Redfin. In fact, the typical home sold for about $382,000 throughout the four weeks ending July 23, Redfin said. That marked a 2.6% increase from last year and the sharpest spike since November. And high home prices have persisted despite a downtick in demand, according to Redfin's analysis. 
The organization's Homebuyer Demand Index, which measures requests for tours and other homebuying services from Redfin agents, dropped 3% from a year ago. In addition, mortgage-purchase applications declined about 23%.
"Today's housing market is unusual because prices are increasing despite lukewarm demand," Redfin said in its report.
But despite this trend, Redfin's analysis also found some areas where home prices saw notable declines. Here are some examples.
Austin, TX (-8.8%)
Detroit (-6.4%)
Phoenix (-4.7%)
Las Vegas (-3.9%)
Sacramento (-3.8%)
Additionally, the Fed's receding fears of a recession may offer a lifesaver to homebuyers, according to Redfin's report.  
"Avoiding a recession means Americans will hold onto their jobs, for the most part, and feel more confident about purchasing big-ticket items like a house," Redfin Economic Research Lead Chen Zhao said in a statement. "Steady progress on taming inflation means that while mortgage rates will probably stay elevated for at least a few months, they're likely to start coming down before the  end of the year. That should encourage some sellers and buyers to jump into the market."
If you want to become a homeowner, it could help to shop around for the best mortgage rate. Visit Credible to get your personalized rate in minutes.
40% of Americans forced into early retirement: survey
Have a finance-related question, but don't know who to ask? Email The Credible Money Expert at moneyexpert@credible.com and your question might be answered by Credible in our Money Expert column.