Many Americans eye buy now, pay later to gain more financial flexibility: Survey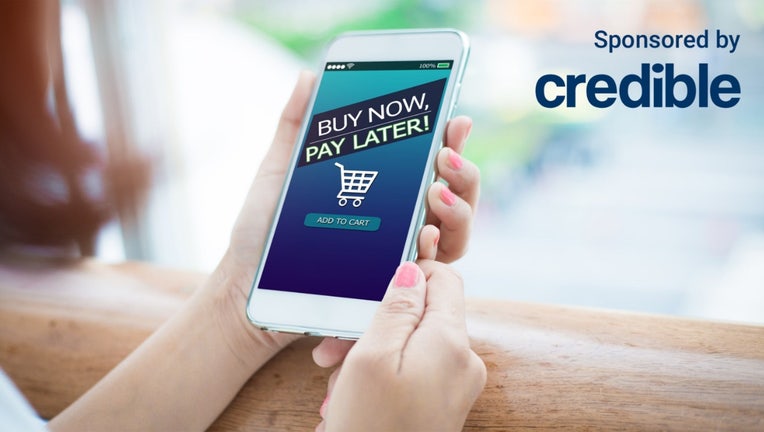 article
Most Americans want financial flexibility when it comes to financing major life milestones and many are considering buy now, pay later (BNPL) installment loans to help finance big purchases, a recent survey said. 
Major life events like weddings, attending college, buying a home, or having a baby can cause an emotional toll. However, 60% of Americans said that financing these milestones causes even greater stress, according to the Citizens Bank and Wakefield survey.  
Additionally, 39% said they had to plan and finance for at least one major life event in the next 12 months, and 78% said they would have to do it in the next decade.  
Most survey respondents wished they had the financial flexibility to afford a better or more luxurious item related to a life event. Many relied on financing certain milestones through payment options like credit cards(64%) and cash (48%), the study said. 
However, almost half of Americans (46%) who haven't used a BNPL service said they would also consider it an alternative.
"There's a disconnect between consumers' desire to celebrate life's big moments in the way they want and their ability to pay for those moments without high levels of financial anxiety," Christine Roberts, the Executive Vice President and Head of Citizens Pay, Citizens Financial Group's BNPL product, said in a statement. 
If you need help funding a large purchase, a personal loan could be a good option for you. You can visit Credible to find your personalized interest rate without affecting your credit score.
Home prices slow again, but banking sector woes make it harder to get a mortgage: Case-Shiller
Millennials are the biggest users of BNPL 
The Citizens Bank and Wakefield study said that 18% of Americans had used BNPL to pay for purchases above $500 in the past 12 months. Of that segment, 29% of the large BNPL purchases were made by Millenials and 19% were made by Generation X.
"Predictable, low-interest monthly payment options, such as installment financing, can help remove financial stress and enable people to more readily enjoy life's key moments," Roberts said. "This is a critical insight as we continue to innovate and deliver new products that can help consumers responsibly manage their financial lives."
BNPL providers partner with retailers to allow shoppers to split the cost of their online purchases into multiple installments at checkout. Part of the appeal is that the installment payments, which typically begin within a few weeks of the purchase, are interest-free. However, missed payments can result in late fees and other penalties. 
BNPL firms typically don't report to credit bureaus, making them a relatively accessible option for consumers, but as interest in the product grows, so has the regulatory scrutiny.  
The Consumer Financial Protection Bureau (CFPB), which does not currently regulate the BNPL space, is concerned that the ease of access to this financing product could leave consumers at risk of quickly becoming overextended and may drive them deeper into debt. It plans to issue guidance or rules that would bring the sector in line with the standards that Congress has already established for credit cards, the agency said in a report released last September. 
If you have taken on debt through buy now, pay later and need help paying it down, a personal loan could help. You can visit Credible to compare multiple personal loan lenders at once and choose the one with the best interest rate for you.
Home prices could drop through 2023: Zillow
Apple Launches BNPL
Last month, Apple announced the soft rollout of its BNPL service option for Apple Wallet. 
Only a few select users have access to the option at the moment. Consumers can apply for Apple Pay Later loans of $50 to $1,000, which can be used for online and in-app purchases made on iPhone or iPad with merchants that accept Apple Pay. 
Apple requires that users link a debit card from Wallet as their loan repayment method as a preventative measure to help users from taking on more debt to pay back loans. Users can see the total amount due and track and plan their payments. Before payment is due, users will also receive notifications via Wallet and email. 
Are you looking to fund a large purchase but don't want to use BNPL? A personal loan could be a good alternative. You can visit Credible to compare personal loan rates and lenders and find the option that works for you.
Inflation and rising costs pushes Americans to make risky financial choices: survey
Have a finance-related question, but don't know who to ask? Email The Credible Money Expert at moneyexpert@credible.com and your question might be answered by Credible in our Money Expert column.