Credit card debt is at record high as Americans deal with inflation and rising costs: TransUnion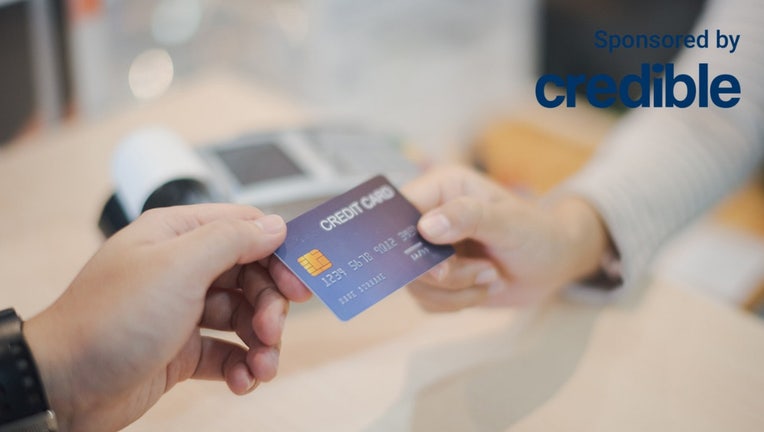 article
Although inflation is moderating, rising prices spurred near-record use of credit cards and installment loans in the first quarter of 2023, according to TransUnion's latest industry insight report.
Credit card balances dipped 1.5% quarter-over-quarter but remained near record highs at $917 billion. That's an increase of almost 20% over last year, according to the report. Moreover, the average balance per consumer grew 14.4% year-over-year to $5,733. 
Balances for unsecured personal loans rose 26.3% year-over-year in the first quarter of 2023 to register a new high of $225 billion. The average loan amount per borrower rose to $11,281 from $9.896 the year before.
At the same time, missed monthly payments are also on the rise. Credit card delinquency increased to 2.26% from 1.61% a year ago. For personal loans, the rate rose to 3.91% from 3.25%.
"We have seen record levels of originations in credit cards and unsecured personal loans since mid-2021 as strong credit positions have allowed consumers access to additional products," Michele Raneri, the vice president of U.S. research and consulting at TransUnion, said. "As inflation rose to near 40-year high levels, many consumers have used credit to help manage their budgets, leading to record- or near-record high balances.
"It remains to be seen whether these balances will continue to grow in the near-term, or if growth will slow as consumers moderate their pace of borrowing and if lenders more closely scrutinize consumers and potential risk when determining to whom they lend moving forward," Raneri continued.
If you are struggling to pay off debt, you could consider using a personal loan to consolidate your payments at a lower interest rate, saving you money each month. You can visit Credible to find your personalized interest rate without affecting your credit score.
Here's why consumers' credit scores got a boost in March: report
High interest rates raise borrowing costs
The Consumer Price Index (CPI), a measure of inflation, rose 4.9% year-over-year in April, a slowdown from the 5% increase in March, according to the Bureau of Labor Statistics (BLS).  
The battle to rein in inflation has come at the cost of record-high interest rates. The Federal Reserve raised interest rates an additional 25 basis points at its recent meeting in May. The rate hike brings the federal funds rate to a targeted range of 5% to 5.25%, the highest level in 16 years. 
The higher interest rate environment means borrowers have had to pay more to borrow money.
Credit cards, for example, have seen interest rates soar, and the average credit card interest rate is now roughly 20%. Carrying a balance can be particularly costly in a high-interest rate environment. 
Auto loans are also expensive. The average annual percentage rate (APR) on new vehicles financed in the first quarter of 2023 climbed to 7%, compared to 4.4% in the first quarter of 2022, according to an Edmunds report. That's the highest level since the first quarter of 2008, Edmunds reported. For used cars, the average APR increased to 11.1% from 7.8% a year ago. 
Mortgage rates have also jumped to unaffordable levels. The rate on 30-year mortgage loans has hovered between 6% to 7% this year, well above the 5% average of last year. 
"The relatively higher interest rate environment has depressed mortgage refinancing in particular," Joe Mellman, TransUnion's senior vice president and mortgage business leader, said. "Interestingly, cash-out refinance hasn't been as impacted as rate and term refinance. This, coupled with the increases observed in HELOC and home equity loan originations, indicates that homeowners are still interested in tapping their home equity, even at higher interest rates. 
"It is also encouraging that purchase originations remain near the lower end of the normal activity range, indicating that consumers are continuing to purchase homes even in this higher-rate environment," Mellman continued. "While delinquency levels remain below historical norms, this marks the fourth consecutive quarter of increase– a trend worthy of continued monitoring in 2023 as macroeconomic volatility and increased cost-of-living may be starting to affect delinquencies."
If you are interested in taking out a personal loan, you could consider using an online marketplace to compare multiple options at once. You can visit Credible to find your personalized interest rate without affecting your credit score.
Many Americans still optimistic about homebuying despite tough economic backdrop: TD Bank
How to pay off credit card debt
As rising costs drive more Americans to take on record debt, finding strategies to get it under control could help some save money on interest and as well as improve their credit scores, according to Capital One. 
"Choosing an effective debt repayment strategy, building a budget, and tracking your spending may make paying off debt more manageable," Capital One said.
Here are some ways to help you make a plan and stay on track:
Decide on a pay-off strategy
A repayment strategy can help you reduce debt. There are two basic plans you can follow, according to Capital One. One option, called the debt avalanche method, is to pay off high-interest debt first. The method is centered on putting more money towards balances with the highest interest rates. You'll make minimum payments on all other debts. This can help you save money in the long term because high-interest debts are more costly. 
An alternative strategy, the so-called debt snowball method, is to make minimum payments on all your debts but then focus on putting any available money toward paying off your smallest balance first until you've cleared all your outstanding balances.
Don't just pay the minimum
Paying just the minimum payment may take care of the interest being charged on your debt, but it won't work towards reducing your balance. By paying more, you decrease the total balance of your debt. It may also help limit the interest you'll owe over time. 
Consider consolidating your debt  
Consolidating debt combines multiple balances into a single new one. Debt consolidation is when you take out a new loan and use the funds to pay off numerous debts to convert them into one monthly payment. These loans can charge interest, so make sure the terms make sense and you will only pay what was planned.
Some people use a credit card balance transfer. These cards often come with a lower annual percentage rate (APR) for a limited time. APR is the yearly interest rate you'll pay if you carry a balance on your credit card.  
If you are struggling to pay off debt, you could consider using a personal loan to consolidate your payments at a lower interest rate, saving you money each month. You can visit Credible to find your personalized interest rate without affecting your credit score.
Auto insurers plan further rate increases this year – Here's how you can get costs under control
Have a finance-related question, but don't know who to ask? Email The Credible Money Expert at moneyexpert@credible.com and your question might be answered by Credible in our Money Expert column.