Shopping on an impulse is derailing American budgets – here's how to take control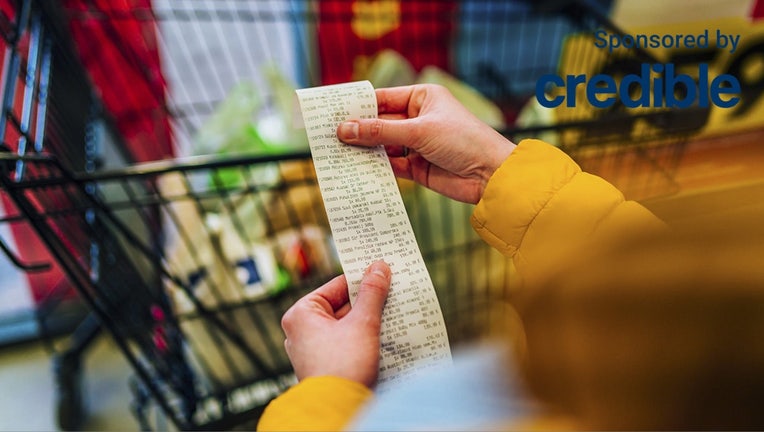 article
Impulse buying is adding to consumer debt and can derail even well-planned budgets, a recent survey stated.
Almost 56% of U.S. consumers said they had a spending plan, but 49% said that impulse purchases had caused financial stress, according to the survey by You Need a Budget (YNAB). 
For 51% of consumers, the extra spending has delayed big financial goals. Twenty-seven percent said they had to put off paying off debt, 22% said they delayed building a rainy day fund and 18% said the extra spending impacted retirement savings. 
Roughly half (51%) said that these unplanned purchases had pushed them into debt and 55% had used their credit cards to finance their transactions.  
"It's unrealistic to think that you can eliminate all impulsive spending, and frankly, unreasonable to imagine a day-to-day without ever buying a latte, new book, or ordering takeout," YNAB Founder Jesse Mecham said. "I don't want to live in a world where spending money isn't fun. The key to getting a handle on the stress caused by impulse buys is to increase awareness of where every dollar is going, be honest about how frequently you spend impulsively, and create a realistic and flexible plan going forward. 
"This might be a hot take: the biggest mistake most people are making is not overspending, it's under-budgeting in certain categories," Mecham continued.
Creating and sticking to a budget is one way consumers can meet financial goals like building retirement savings. If you are preparing for your retirement, you could consider using a personal loan to help you pay off debt at a lower interest rate, saving you money each month. You can visit Credible to find your personalized interest rate without affecting your credit score.
These two factors could be driving your car insurance costs up
Inflation changes what consumers consider impulse spending
Separately, a survey by Slickdeals said that inflation and rising costs have impacted how consumers impulse spend. Thirty-nine percent of Americans said they make more impulse purchases on necessities than luxuries.
Inflation is also why the number of dollars spent on spontaneous purchases decreased over the past year, the survey said. The average respondent made just six impulse purchases per month in 2023 compared to 12 a month in 2022 and 2021. 
"With shoppers stating that they are more likely to make impulse purchases on necessities than luxuries while simultaneously reporting a decrease in impulse spending, we may be seeing a shift in how consumers define an impulse purchase," Slickdeals head of deals Vitaly Pecharsky said. "Shopping opportunistically when there's a sale on something you need like toilet paper or pantry snacks can ultimately save you money in the long run."
If you're struggling to manage your finances in the current economy, consider paying off high-interest debt with a personal loan at a lower interest rate and potentially lower your monthly payments. Visit Credible to compare personal loan rates from multiple lenders at once and find the rate that's right for you.
More students turning to federal and private student loans to finance college: survey
Here's how you can stay on budget
Making room in your budget for impulse purchases is a good way to ensure you spend your money wisely. 
"Budgeting for impulse purchases may seem counterintuitive, but by shopping when there's a sale on something that you need, you are spending less on items that you likely would have purchased anyway," Pecharsky said.
Other ways to keep on track that you could consider include:
Sticking to a shopping list
Going to the store with a list helps reduce impulsive spending. Without one navigating a store, mall or even an online retailer can be more of a challenge. Make sure your purchases are on your list and fit into the budget.
Paying with cash
Paying with cash is one way to avoid overspending. It is easier to go over budget when you pay with a credit card with a high credit limit, according to Capital One. 
"As you get better at avoiding impulse buying, a rewards credit card might make sense," Capital One said. "With responsible use, you could use it to build credit and earn rewards on purchases."
One way to make room in your budget is by lowering the amount you pay on car costs. If you are looking to save money on your car costs, you could consider changing your auto insurance provider to get a lower monthly rate. Visit Credible to shop around and find your personalized premium without affecting your credit score.
Homebuyers are finding better deals in these cities, survey says
Have a finance-related question, but don't know who to ask? Email The Credible Money Expert at moneyexpert@credible.com and your question might be answered by Credible in our Money Expert column.