Halloween spending will hit a new record but consumers weary of inflation's impact: report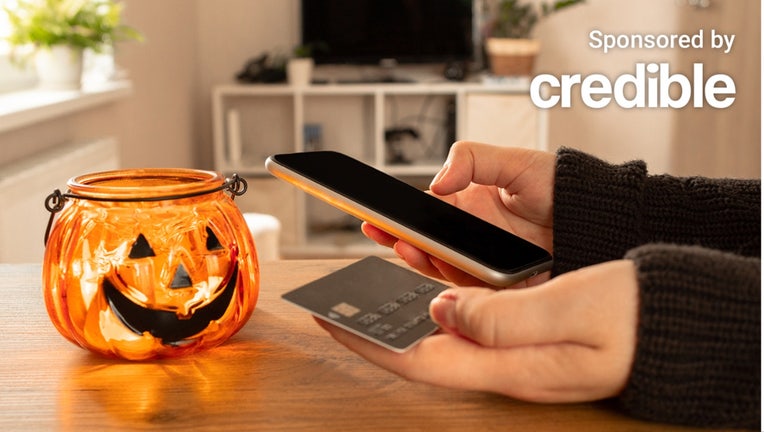 article
Halloween spending is set to hit another record despite consumers feeling the sting of inflation and rising costs, two recent reports said.
Americans plan to spend a record $12.2 billion on Halloween this year, beating last year's blowout of $10.6 billion, according to a report by the National Retail Federation (NRF). The per-person spend this Halloween is forecasted to jump to $108.24, up from the previous record of $102.74 in 2021. 
Shoppers' most significant splurge will be on costumes. Consumers could shell out a collective $4.1 billion on costumes this year, up from $3.6 billion in 2022. Money spent on decorations is expected to reach $3.9 billion and cash allocated to candy purchases will jump to $3.6 billion from $3.1 billion last year.
More Americans also plan to join in on Halloween fun, with 73% of respondents saying they will participate in Halloween-related activities this year, up from 69% in 2022.
Despite the optimistic spending forecast, a report by PowerReviews said that economic challenges will impact how 73% of Americans shop for the upcoming Halloween holiday. Nearly one in four (24%) plan to reuse/recycle existing costumes and 34% will buy cheaper Halloween candy.
"More Americans than ever will be reaching into their wallets and spending a record amount of money to celebrate Halloween this year," NRF President and CEO Matthew Shay said. "Consumers will be shopping early for festive decor and other related items and retailers are prepared with the inventory to help customers and their families take part in this popular and fun tradition."
Setting a budget and tracking purchases so you don't go overboard is the key to keeping holiday spending affordable. If you're interested in financing options for larger purchases, you can visit Credible to compare interest rates on a variety of financial products without impacting your credit score.
STUDENTS HEADED FOR COLLEGE WORRIED THEY DON'T HAVE THE MONEY TO PAY FOR IT, SURVEY SAYS
Consumers get a jump start on Halloween and other holidays
Rising costs mean consumers are eager to spread out the costs of their holiday spending, including Halloween, according to the NRF report. Nearly half (45%) of the respondents said they planned to start shopping before October. This is similar to last year but up from 33% a decade ago. Shopping earlier can help consumers spread out purchases over a few pay periods and manage cash flow better.
Inflation and the threat of recession has also pushed some shoppers to look for other ways to save money, according to Numerator's holiday insights report. For example, 67% of shoppers said they planned to buy holiday items on sale and 48% will buy fewer items overall.
Another way consumers can save money is by lowering what they spend monthly on insurance. Car insurance rates have risen 17% in the first six months of 2023. One way to save on insurance is by shopping for cheaper premiums. The Credible marketplace can help you compare multiple providers and find the provider with the best rates for you. 
STUDENT LOAN REPAYMENT MAY FORCE SOME TO TAKE ON MORE DEBT: SURVEY
Consumers turn to credit card debt 
Despite making adjustments to budget better for holiday spending, one in three shoppers may opt to go into credit card debt to purchase holiday gifts this year, according to Trustpilot's holiday spending survey. This is followed by 41% considering a Buy Now Pay Later (BNPL) financing option. 
Credit is one of many options on the table to finance holiday budgets. Roughly 40% planned to cut down on essential expenses such as food and gas, 34% might dip into their savings, and 33% said they needed a second income to afford their gift purchases.
"People are financially struggling in today's economy, which is only heightened during the holidays," Trustpilot's Chief Commercial Officer Mieke De Schepper said.
Here are other ways consumers can budget for the extra holiday spending costs:
Make a holiday budget and stick to it
Set a budget and do your best to follow and do it before you begin shopping! Factoring in any big-ticket items on your list first will give you a good idea of how much more you can comfortably spend.
Shop for deals  
Nearly half of the respondents (44%) said in the PowerReviews survey that they turned to sales and promotions to save money on purchases and 29% shopped at discount stores. Shopping for the best deal is one way to stretch your dollar further.
"This holiday season, retailers will be vying for consumer dollars," Mastercard Senior Advisor Steve Sadove said in a statement. "With numerous choices and tightening budgets, you can anticipate shoppers to be increasingly selective and value-focused. We expect the most effective holiday strategy will be to meet consumers where they are – personalized promotions to in-store experiences will be key in doing so."   
If high-interest debt is taking up a sizable amount of your budget, you could consider paying it down with a personal loan, which could reduce your monthly payments. Visit Credible to compare debt consolidation options to find the best personal loan rates for you based on your credit score and credit history. 
HARDSHIP WITHDRAWALS FROM RETIREMENT ACCOUNTS INCREASED IN THE SECOND QUARTER: REPORT
Have a finance-related question, but don't know who to ask? Email The Credible Money Expert at moneyexpert@credible.com and your question might be answered by Credible in our Money Expert column.