Here's why more Americans are choosing the risky option of driving without insurance: report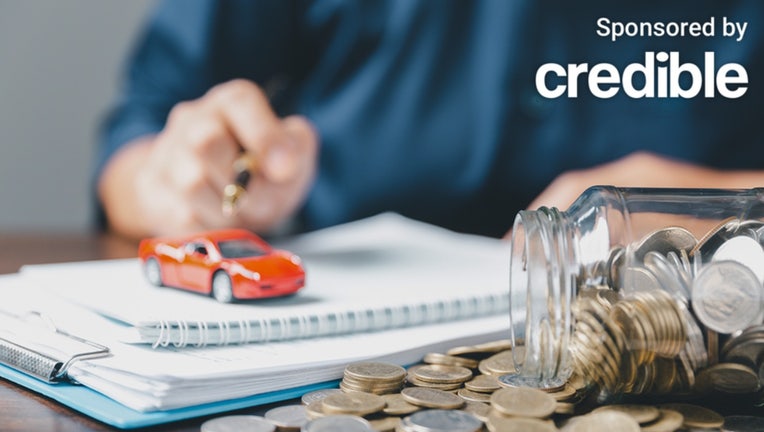 article
Soaring insurance costs have pushed more Americans to choose the risk of driving without insurance over falling into financial hardship, according to a recent report.
Inflation and rising loss ratios have increased the amount of money that insurers are spending covering claims, according to the J.D. Power report. Insurers have spent 12% more on claims and other costs than all the dollars they collected in premiums in 2022. 
Carriers have been operating at such a deficit for the second consecutive year. As a result, insurers have raised premiums by roughly 8% in 2022 and 5.9% in the first six months of 2023. And costs are rising across the board, even for drivers with clean records. 
The rising cost of car insurance has prompted drivers, unable or unwilling to absorb the cost, to consider the risky option of dropping their insurance plan, the report said. The number of American households with at least one vehicle who say they do not have auto insurance increased to 5.7% in the first half of 2023, up from 5.3% in the second half of 2022. 
Moreover, the percentage of customers who say they are shopping for auto insurance is 12.5% through the second quarter of 2023, an all-time high. 
"Carriers need to find a way to communicate with their customers on any value they can add, explain their policies to them, and potentially find unneeded features that they could trim to lower their costs," J.D. Power said. "Customer loyalty is usually earned in times of turbulence. Insurers that can rise to the occasion may see added benefits in the form of increased customer loyalty and advocacy when conditions improve."
With premiums set to continue increasing, drivers should consider switching their car insurance coverage before renewing an existing policy to potentially get a better rate. You can use Credible's free tools to shop around and lower your car insurance premium today. 
SHOPPING ON AN IMPULSE IS DERAILING AMERICAN BUDGETS – HERE'S HOW TO TAKE CONTROL
These states have the most uninsured drivers
The rate at which drivers opted to drop insurance varied by state, according to the report. In the first half of 2023, 12 states saw an increase of 30% or more in the share of uninsured drivers compared with the second half of 2022. These are the three states with the highest jump in uninsured drivers:
South Dakota
The rate of uninsured drivers in South Dakota jumped to 6.8% in the first half of 2023 compared to 3.3% in the second half of 2022, according to the report. That's a 106% jump in uninsured drivers.
New Hampshire 
New Hampshire saw its share of uninsured drivers surge by 84% from last year. The state's rate of uninsured drivers rose to 7.9% in the first half of 2023 from 4.3% in the second half of 2022.
West Virginia
West Virginia saw a 50% increase in the share of drivers without insurance this year. In the first half of this year, the rate of uninsured drivers in the Mountain State increased to 6% from 4% in the second half of 2022.
By contrast, Washington D.C. and Hawaii saw the share of uninsured drivers decrease by more than 30%, the report said. Premiums in high-cost states can be twice as much as those in inexpensive states due to several reasons, such as competition among insurers and regulations, Experian said in a blog. 
"Drivers who remain insured should consider reviewing their uninsured/underinsured motorists coverage with an insurance professional," J.D. Power said. "With more uninsured motorists on the road, ensuring proper coverage can offset some of the risks of being involved in a collision with someone who is not currently or adequately insured."
If you are looking to save money on your car costs, you could consider changing your auto insurance provider to get a lower monthly rate. Visit Credible to shop around and find your personalized premium without affecting your credit score.
GEN ZERS CREDIT CARD BALANCES GROW THE FASTEST: TRANSUNION
How to lower your insurance
Driving without insurance is risky and should only be a short-term solution. Drivers should also consider these other options to lower their insurance costs, according to J.D. Power:
Negotiate with your insurance provider by asking about changes you can make to your policies that could lower your premiums. Many insurers offer payment plans and other special payment date options for customers experiencing financial stress, according to J.D. Power.
Shop for the most competitive price offering. Compare quotes from at least four to five companies before picking a policy, and reevaluate your policy every six months to ensure it still covers your needs.
Price shopping should become an annual rite of passage for price-conscious consumers who are looking for the best deal. Comparing quotes is important, but it can take time. Credible can help you can help you simplify the process and eliminate the time-consuming part of your search.
MANY STUDENT LOAN BORROWERS STILL CLUELESS ABOUT REPAYMENT OPTIONS: SURVEY
Have a finance-related question, but don't know who to ask? Email The Credible Money Expert at moneyexpert@credible.com and your question might be answered by Credible in our Money Expert column.