Debt relief scams grow as consumer debt hits record high: BBB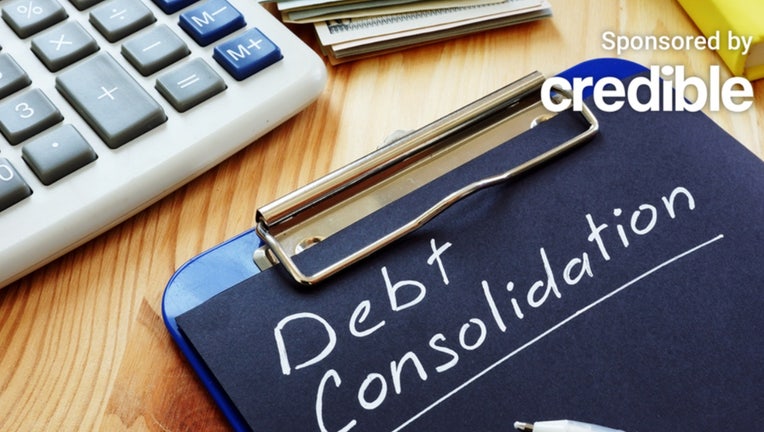 article
Millions of Americans who find themselves underwater as monthly payments and interest stack up are increasingly seeking consolidation and debt repair companies to help ease their burden with little success, according to a recent study.    
Debt relief and credit repair companies often advertise quick, extensive fixes for low scores or past-due bills. But these entities have a much more limited ability to enact change than they promise, according to a recent study from the Better Business Bureau (BBB). Additionally, nearly half of the consumers who entered settlement plans dropped out before finishing payment, the study said.
More than 11,000 complaints and almost 900 negative reviews were submitted to the BBB about debt and credit assistance, with many of the complaints centered around higher-than-expected fees, a failure to deliver on debt reduction and credit score improvement and a lack of response from businesses when questions arose. 
"Consumers hire debt settlement firms to remedy their financial issues, but often find themselves with more debt and worse credit than when they started," the study said.
If you're wondering how to get rid of credit card debt, you can take steps to eliminate it. You can use a balance transfer credit card or a credit card consolidation loan, among other options. Visit Credible to easily compare rates on debt consolidation loans in minutes without affecting your credit score.
SHOPPING ON AN IMPULSE IS DERAILING AMERICAN BUDGETS – HERE'S HOW TO TAKE CONTROL
Student loan borrowers vulnerable to scams
Those already seeking credit and debt relief are at a greater risk of falling victim to scams where fraudsters offer to negotiate lower debt payments or consolidate loans, the BBB said. That's because fraudulent schemes appear incredibly similar to legal debt and credit assistance companies. Nearly every type of scam reported to the BBB pushed for upfront fees or personal information from their target. 
"Credit repair scams follow a similar pattern," the BBB said. "Fraudsters reach out to consumers seeking to fix their subpar credit, making big claims about their abilities. They ask the consumer for payment to begin the process, but once paid, they either disappear or offer fraudulent services." 
The Federal Trade Commission (FTC) and BBB have warned about student loan forgiveness scams as repayments begin in October, telling consumers to watch out for people offering quick forgiveness or relief. 
"Scammers and bad actors have long targeted vulnerable students who may find themselves confused at various junctures in the financial aid process,' Justin Draeger, National Association of Student Financial Aid Administrators president, said in a statement. "This massive repayment start date presents just such an occasion."
If you have private student loans, you won't qualify for any federal student loan relief, but you may still be able to lower monthly payments by refinancing your loans at a better rate. Visit Credible to speak with a student loan expert and get your questions answered. 
GEN ZERS CREDIT CARD BALANCES GROW THE FASTEST: TRANSUNION
How to DIY credit repair
Many of the services offered by credit and debt assistance companies can be done by consumers themselves. Here are some tips for consumers opting to deal with their debt and credit issues without paying for a service. 
Make a budget
Budgeting will help you see where you spend your money and how you might spend money differently. Your goal should be to stop adding to your debt and pay down the debt you already have, if you can, according to the FTC.
Call your creditors
If you know you are behind on your bills, call the creditors you owe money to. Do it before a debt collector gets involved, the FTC advises. Your creditor might be willing to work with you on a new payment plan with lower payments you can manage.
If you are having trouble paying your mortgage, contact your lender immediately.
"Don't wait, or a lender could foreclose on your house," the FTC said. Most lenders will work with you if they believe you're acting in good faith and your situation is temporary.
Most financing agreements state that the lender can repossess the car if you default on payments. Getting your vehicle back would require paying the loan and any fees associated with the repossession, the FTC said. 
"If you know you're not going to be able to keep up with your loan payments, you might be better off selling the car yourself and paying off the debt," the FTC said. "You'll avoid the costs of repossession and a negative entry on your credit report."
If it's credit card debt that you are dealing with, calling your credit company to negotiate a lower interest rate or other help with your debt could help. Creditors may be willing to negotiate with you even after they write your debt off as a loss, according to the FTC.
If you do opt for credit counseling, never pay an upfront fee, the BBB said. A reputable credit counseling organization should send you free information about its services before you say anything about your situation.
"Since 2010, businesses are required to accept payment only upon services rendered," the BBB said. "But they can ask you to deposit monthly funds into a 'third-party' account and encourage you to make payments on your existing debt."
If you're interested in consolidating or refinancing debt, it can help to have experienced loan officers on your side. Visit Credible to get all of your loan consolidation and refinancing questions answered.
CAR INSURANCE RATES SET TO RISE ANOTHER 4% BY YEAR-END: SURVEY
Have a finance-related question, but don't know who to ask? Email The Credible Money Expert at moneyexpert@credible.com and your question might be answered by Credible in our Money Expert column.