'Super Sick Monday': Record 18.8M Americans may miss work after Super Bowl, survey suggests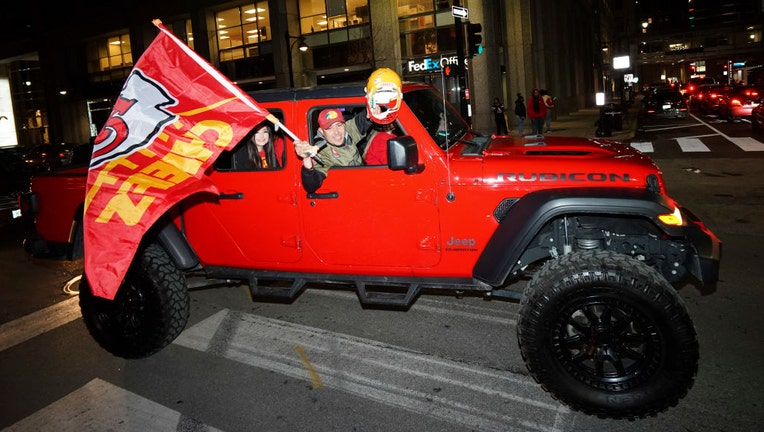 article
An estimated 18.8 million U.S. employees may miss work on Monday after Super Bowl LVII in which the Kansas City Chiefs landed a 38-35 victory over the Philadelphia Eagles. 
The estimate, released by workplace research firm The Workforce Institute, is based on an online survey of more than 1,200 employed American adults, most of whom work full-time (74%) at a physical workplace (60%) and identify as a people manager with at least one direct report (62%).
The survey found that roughly one out of every five U.S. employees (17%) — an estimated 26.6 million people — were likely to miss at least some work on Super Bowl Monday, or the so-called "Super Sick Monday." This included a combined record-breaking 18.8 million employees (12%) not planning to go to work, and 7.8 million (5%) who said they planned to start work late.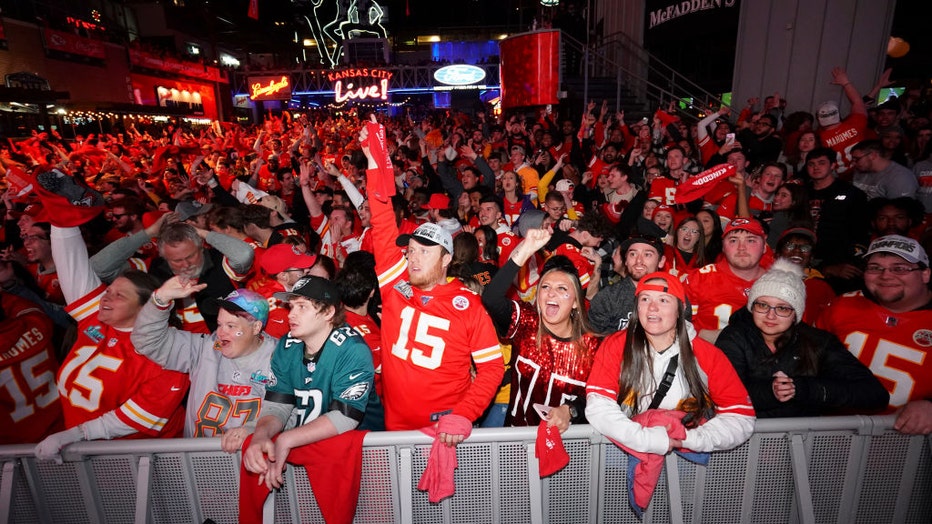 Kansas City Chiefs fans watch their team play the Philadelphia Eagles in Super Bowl LVII at the Power and Light District on Feb. 12, 2023, in Kansas City, Missouri. (Photo by Kyle Rivas/Getty Images)
The estimated totals are based on the percentage of respondents in the survey and data from the U.S. Bureau of Labor Statistics December 2022 report.
RELATED: Rihanna returns to the stage triumphant - and pregnant - for Super Bowl halftime show
The survey, conducted by The Harris Poll on behalf of The Workforce Institute, also found that an estimated 10.9 million employees (7%) were planning to take a pre-approved personal day on Monday after the Super Bowl in 2023.
An estimated 9.4 million (6%) said they would decide at the last minute on what to do about work, 3% said they would "ghost" their work or not show up, and 2% said they would call in sick even if they're not actually sick, according to the survey findings.
"The lack of transparency between employees and managers creates a mounting problem in the form of unplanned absence, lost productivity, and erosion of trust — a problem that could be tackled by more honest communication and greater workplace flexibility," The Workforce Institute said in a report of its findings.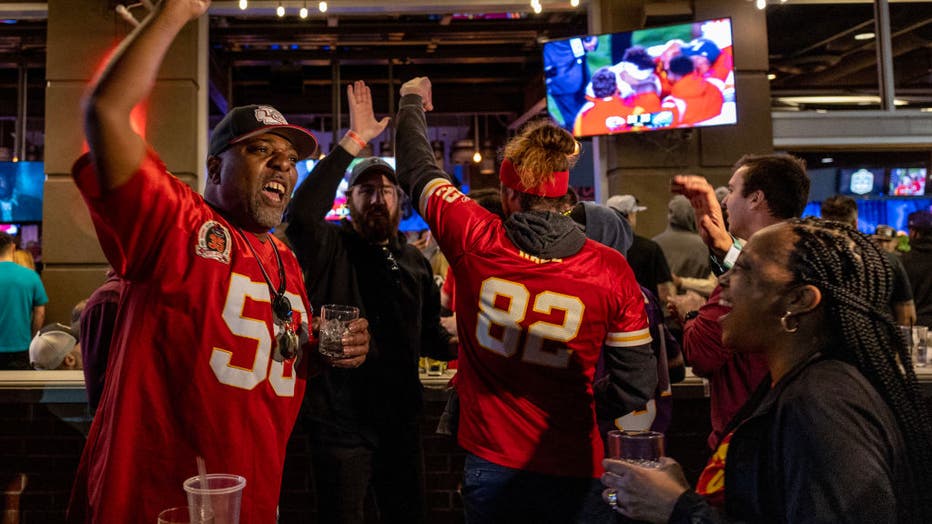 Fans celebrate the Kansas City Chiefs winning the Super Bowl LVII against the Philadelphia Eagles 38-35 at State Farm Stadium on Feb. 12, 2023, in Glendale, Arizona (Photo by Tasos Katopodis/Getty Images)
Meanwhile, more than two out of every five U.S. employees (42%) said they believe the day after the Super Bowl should be a national holiday.
RELATED: Super Bowl LVII madness in and around Phoenix as Chiefs take the W
This story was reported from Cincinnati.